How to Experience Toronto Culture Without Leaving Your House
Build a virtual trip through Canada's cultural capital, thanks to the miracles of technology.
Whether you're under stay-at-home orders or simply feel more comfortable staying at home (for now), Toronto's creative cultural institutions have quickly responded—from virtual museum tours to live streams of performances and festivals you can attend from home.
Every day there seems to be new ways to experience the arts, talent and attractions in the city from the solitude of your living room. Add these to your staycation repertoire for a little taste of Toronto culture.
Virtual Tours and Sightseeing
Go on a sightseeing tour of Toronto—from above or on the ground. Hit full screen and away you go. Take a panoramic "helicopter tour" of the city. "Walk" around the base of the CN Tower then, check out the view from the top, or do a scavenger hunt with their live cam view available online. Explore the stunning exterior of the ROM.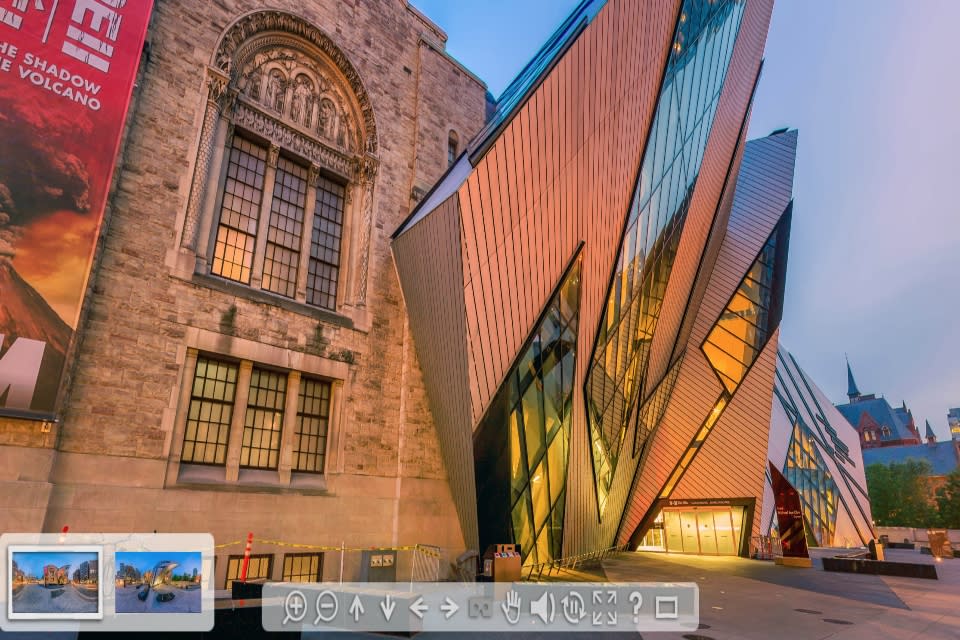 Or choose a spot in the city—trendy Ossington Street or bohemian Kensington Market—and go for a wander via Google Street View. (Take some inspo from The Agoraphobic Traveller, who travelled the world without ever leaving her house.) Your "travels" are only a search bar away.
Tour Toronto's renowned museums (no lines!). There's free, unlimited entry 24/7 when you tour online! Google Arts & Culture offers a 360° walk-through for a sample of the Royal Ontario Museum's exhibits.
Peruse the collections at the Gardiner Museum. Learn about the first men in heels with Bata Shoe Museum. Visit Aga Khan's site dedicated to #MuseumWithoutWalls, complete with curator talks, virtual gallery tours, activities for the kids and more. The Art Gallery of Ontario has introduced a collection of virtual experiences where you can explore artworks, watch artist talks and learn DIY techniques.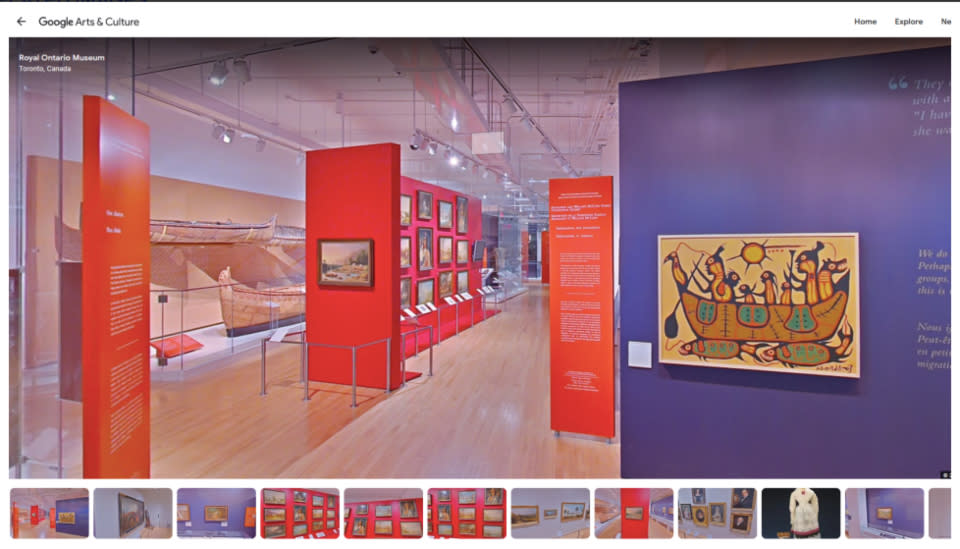 Performances, Concerts and Festivals 
Toronto performers continue to find innovative ways of bringing experiences to everyone at home. Enjoy "live" concerts, a Social Distancing Festival celebrating work in the arts that have been cancelled, delayed or disrupted by the pandemic, or take part in immersive theatre—over the phone (remember that thing?).
Globally-Inspired Cuisine
Get some wild dinner inspiration from a Toronto Raptor and tune into How Hungry Are You?, Raptor Serge Ibaka's (aka Mafuzzy Chef) YouTube series for an unconventional fix.
The NBA star hosts players and other celebrities in each episode and feeds them some very unusual dishes that he's cooked up, including snake and alligator claw. It's more talking than cooking but very entertaining all the same.
Or choose from more than 100 recipes (and counting) in this online open-source cookbook, compiled by Toronto chefs, food personalities and amateur cooks. This free digital cookbook features recipes from some of the city's top restaurants and more. If you decide to try it out, share photos of your home-made creation with #OpenSourceCookbook.
If you live in Toronto and want to support local restaurants, consider ordering meals for delivery or takeout.