Featured Video:
RYAN SILVERSTEIN STORIES FROM THE SIX
"There's always something to do, somewhere to go."
On the 42nd floor of the Four Seasons Residences, you get a sprawling view of Toronto. It's a view that Ryan Silverstein sees every time he's home when he's not on tour with Drake or crushing his own work in Los Angeles. "I grew up here. I love watching the city grow and progress," shares Ryan. "Watched different buildings go up, new areas grow. The fact that Yorkville has changed to what it is now. It's just cool to see the evolution. Toronto as a whole is just a beautiful place. People don't get it. You can't compare Toronto to New York, LA or Louisiana. We have our own vibe."
Travelling the world can be considered a full-time job for Ryan these last few years. He's never in one place for too long, so what he cherishes about Toronto is "an overwhelming sense of peace." With this in mind, it's the positive energy that stands out to him the most. We focused a lot on that as we watched the city from his own Mount Olympus.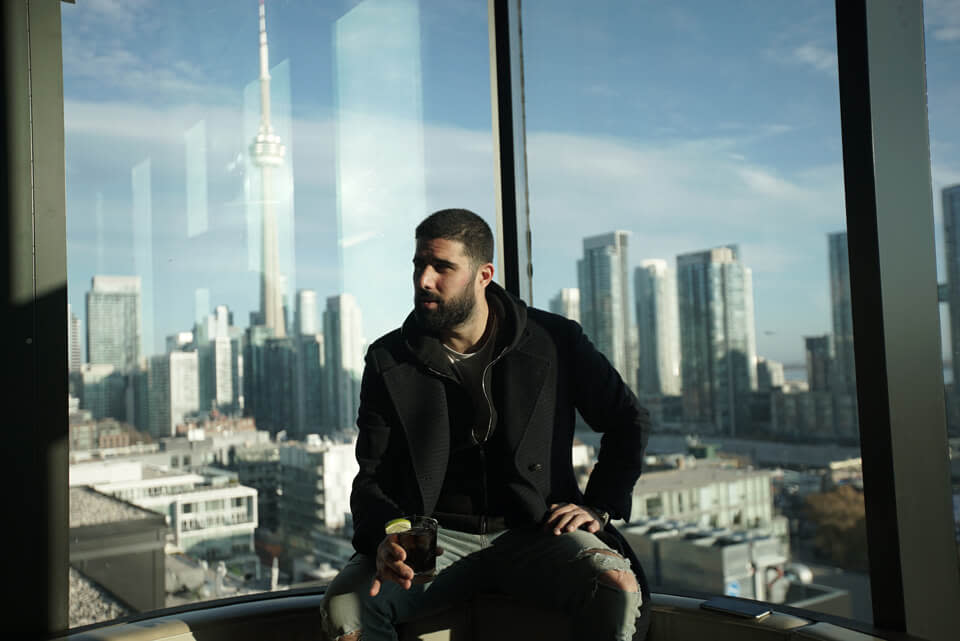 WHAT DO YOU THINK SURPRISES PEOPLE THE MOST WHEN THEY VISIT TORONTO?
The personality of Torontonians as a whole surprises visitors, I think. We're such happy people. I don't know if it's the air, but I find that everyone just goes about their everyday, whether it's stressful or easy, with the same positive mentality. Everyone will wave to each other and smile. You don't get that in a lot of other places. It's one of our best characteristics.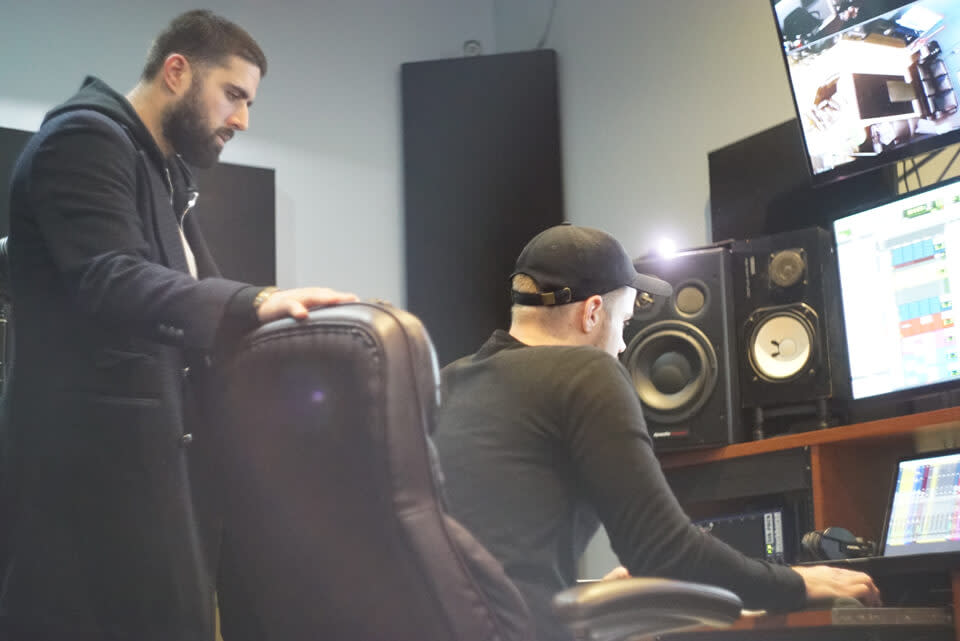 WHAT'S A MUST-DO FOR TOURISTS, WHETHER THEY'VE BEEN HERE BEFORE OR ARE FIRST-TIMERS?
You can watch a game anywhere, but the vibe in Toronto stadiums and arenas is different. We have so much love for our teams, so much passion, that it's a really amazing experience. Whether it's basketball, baseball, hockey and now soccer, it's a great time. No matter what day of the week it is, there's always something to catch. So you really can't miss it.
WHAT'S YOUR FAVOURITE NEIGHBOURHOOD?
Yorkville is my favourite neighbourhood, where I live. My whole family's here, my dad's business is next door, my brother's tattoo shop is here. There are great restaurants. It's popping, especially during the summer. But, overall, you can come and have a clean, fun time. Toronto is full of clean streets, clean people, clean all-around vibe. You can't find that anywhere else. Here it's all positivity. I wake up and I just feel happy.