Featured Video:
ADEYEMI ABEGSAN STORIES FROM THE SIX
"I really love to feel the street around me."
Adeyemi Adegbesan is very proudly Torontonian. His Instagram handle is "Soteeoh" after all (as in T.O., short for Toronto). He has managed to craft an incredible photography career revolving around Toronto. He says, "You'll see a lot of urban cityscapes because I just like it on a personal basis. But I also spend a lot of time in different neighbourhoods, capturing life, storefronts and signage. I love the fact that you can be in different parts of the city and all the signage is suddenly not English. That's amazing to me."
We met at Moonbean, a Kensington Market coffee shop that fosters connecting and disconnecting. A place where conversations swirl around you. Where you can be completely present — mostly because there's no wifi, but also because the owner, Alan Erdstein, has created a welcoming space that is as much about the people coming through as it is about grinding and brewing their own coffee. It was the perfect place to get Adeyemi's perspective on the city.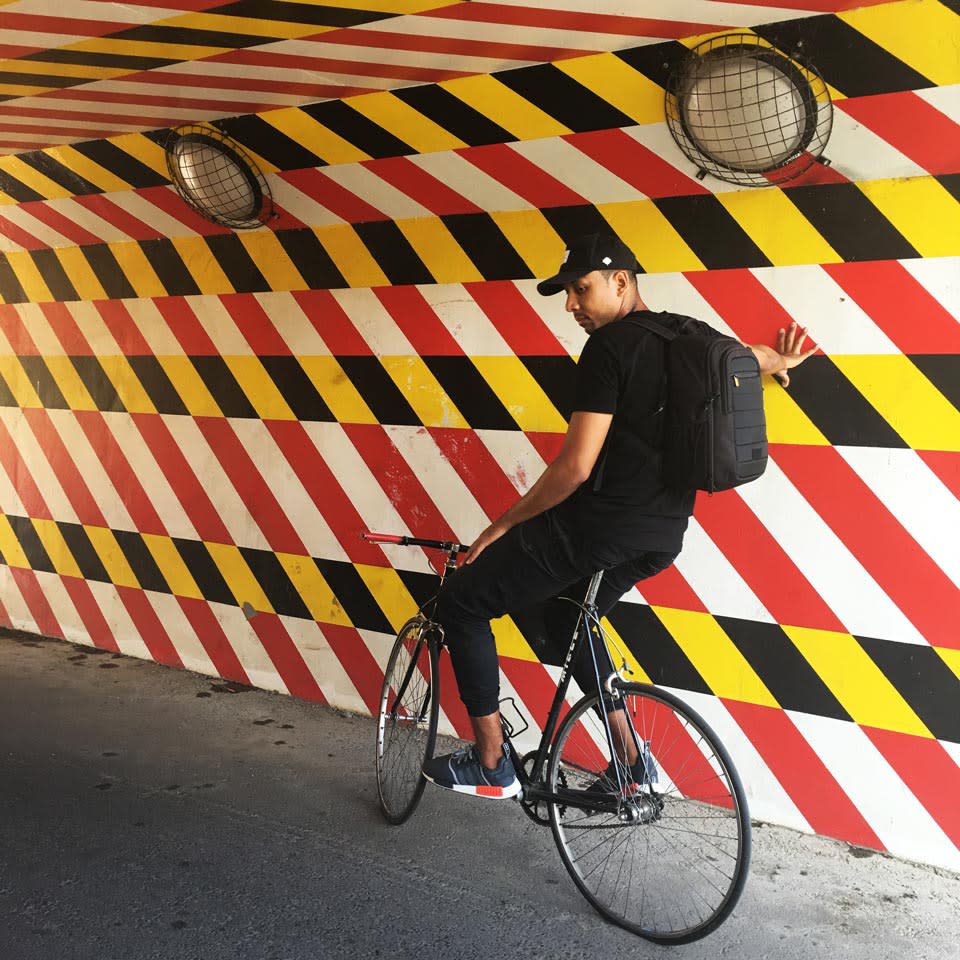 WHAT DO YOU LOVE ABOUT TORONTO?
This city is by no means perfect, but I love the culture and the diversity. It's corny and obvious, but polarizing at the same time. Especially in the climate we're living in now, to have a city like this where you have so many different people from so many different backgrounds all contributing and making this thing work.
WHAT'S YOUR FAVOURITE NEIGHBOURHOOD?
Kensington Market. It's home but I also feel like it's a microcosm of the greater city. Part of the appeal is its rough edges. I think Kensington specifically does a great job blending that with some higher end culture.
There's also the East Side Rebellion right now where a bunch of artists are starting to migrate east because that's kind of how neighbourhoods evolve. Artists make it cool, then the hipsters come in, then businesses come in and then the cycle repeats somewhere else. That's happening in the east end right now.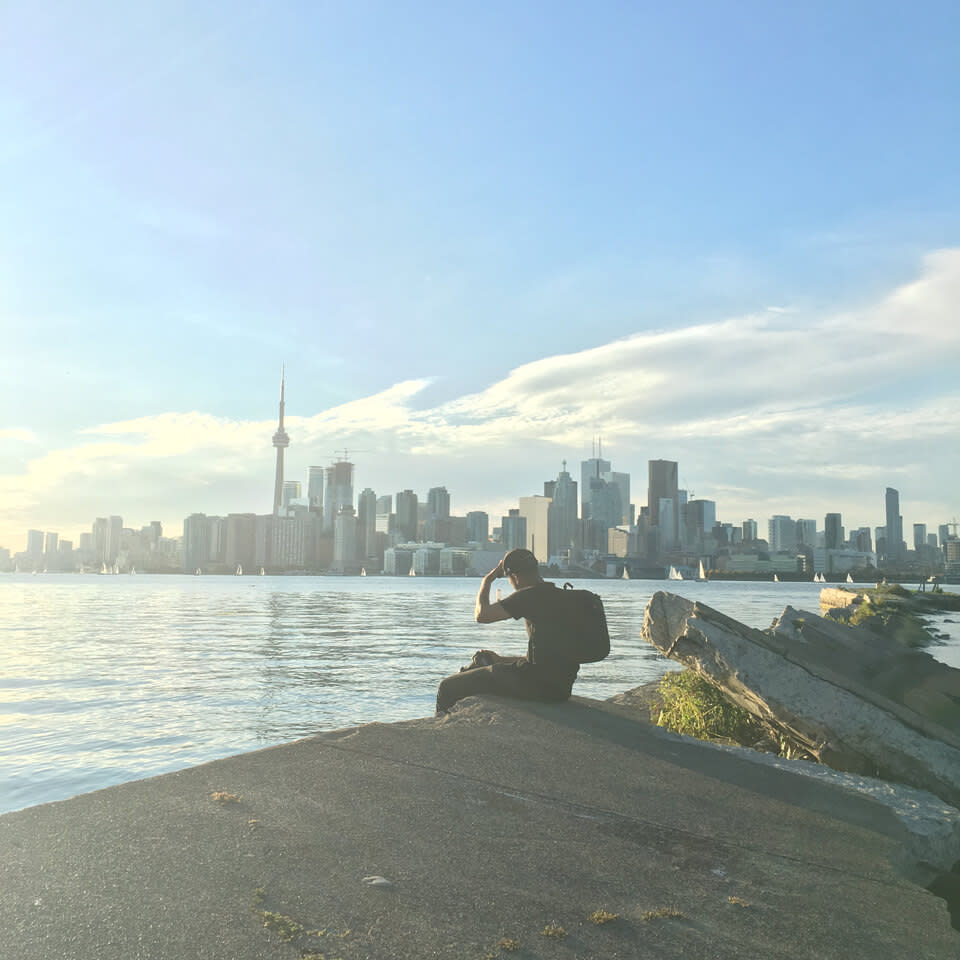 WHEN WOULD YOU RECOMMEND PEOPLE VISIT TORONTO? WHY?
I'd say come in the fall, specifically end of September, early October. It's still warm, you have the leaves changing colour and you have so many things happening. TIFF, Nuit Blanche, every weekend there's a crazy event. I think we nail it, I think there's probably few places in the world that compare.
I mentioned TIFF, one of the biggest film festivals in the world at this point, but I would also tell people to go to Manifesto. It's a lesser known arts and culture festival, but it just celebrated it's 10-year anniversary. It hosts panel discussions, musical performances and features a whole bunch of local and emerging artists. It's an amazing way to experience the city because it follows the best from around the city.