See Toronto in a Whole New Light
Longer nights give Toronto a chance to shine even brighter as new art and light installations are popping up in the winter months. Bundle up and enjoy the beautiful outdoor art!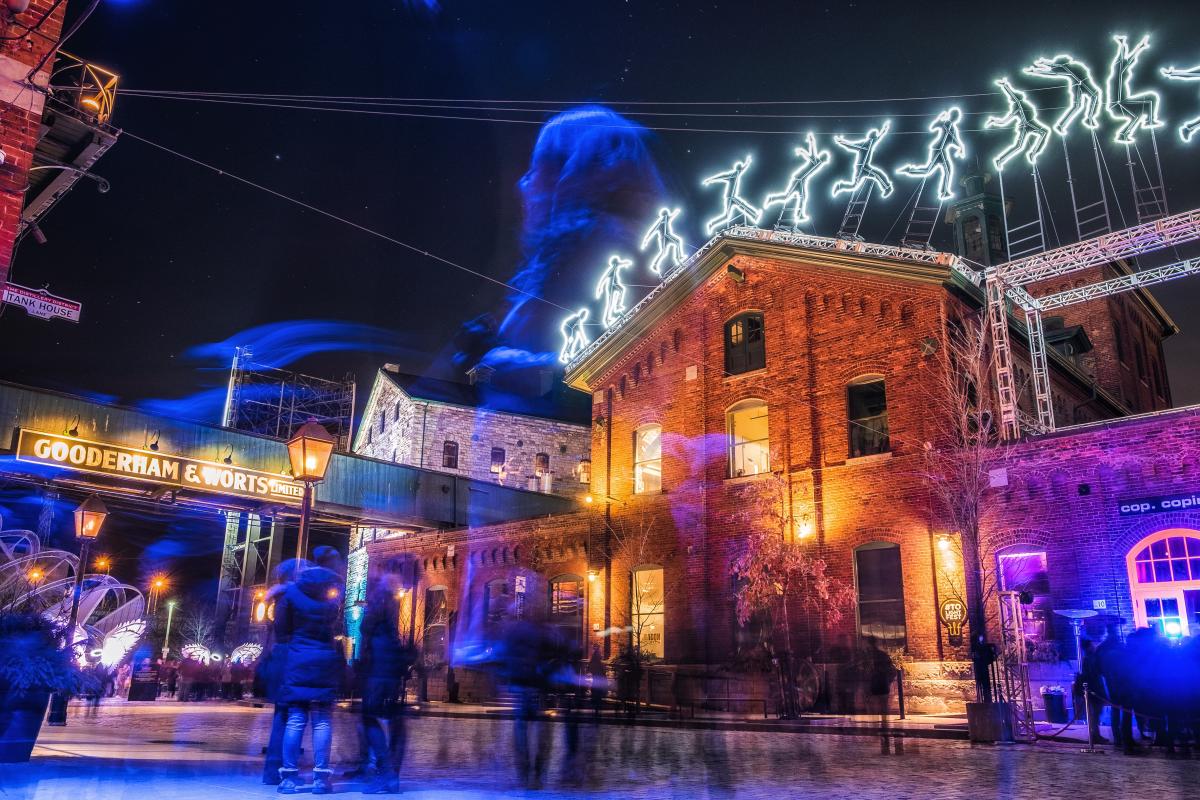 Toronto Light Festival
Lighting up the winter nights in the Distillery Historic District with distinctive works from local and international artists, The Toronto Light Festival runs from January 18 to March 3, 2020. Visitors are taken on a visual journey as the installations transform the picturesque historic neighbourhood into an open-air gallery.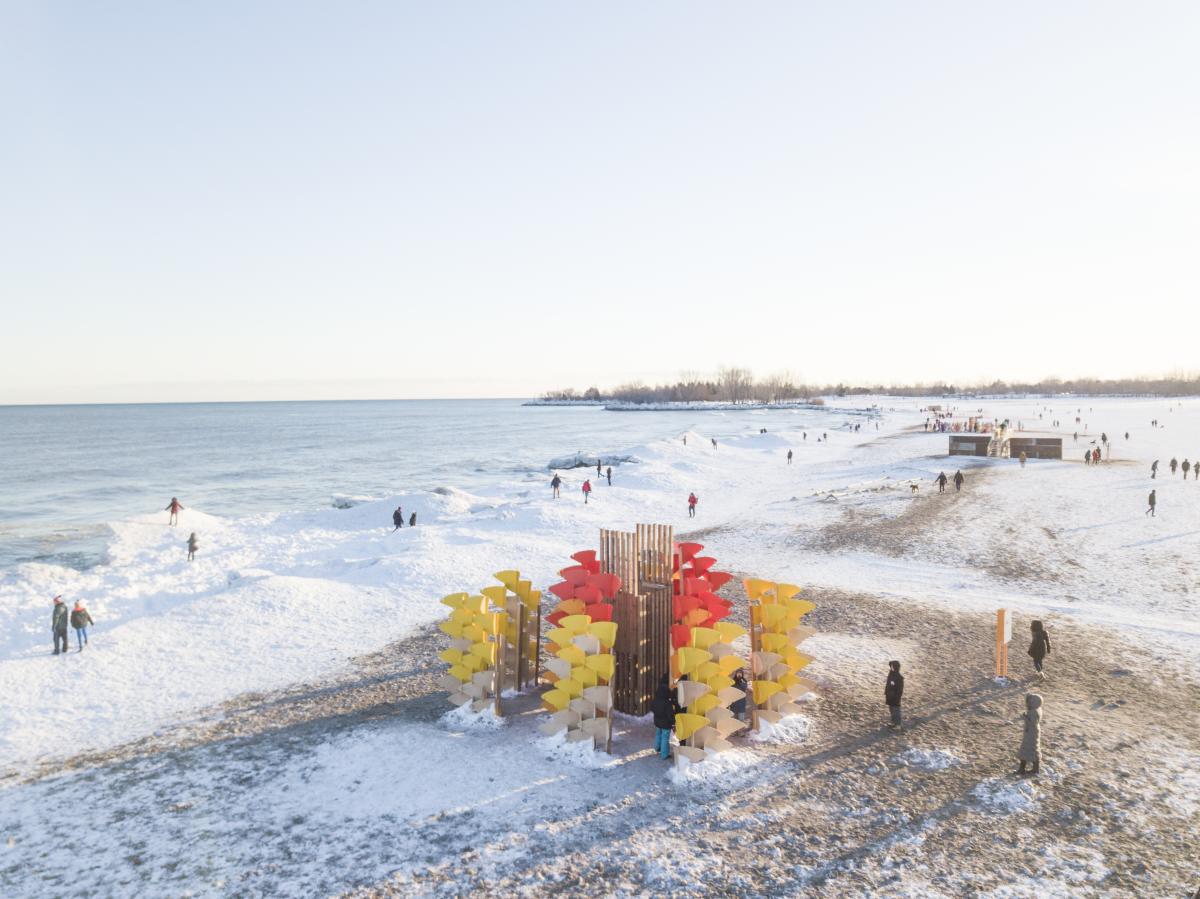 Winter Stations
At Winter Stations, several lifeguard stands receive fresh artistic takes across Kew-Balmy and Ashbridges Bay beaches. Located in the heart The Beaches community, south of Queen Street East, between Woodbine Avenue and Victoria Park Avenue, the exhibition runs from February 17 to March 30, 2020.
Ice Breakers
The Ice Breakers winter art exhibition features buzz-worthy installations organized around an annual theme. Located by the Waterfront, Ice Breakers is a cool art event you'll want to check out and snap a few photos to step up your Instagram game this season.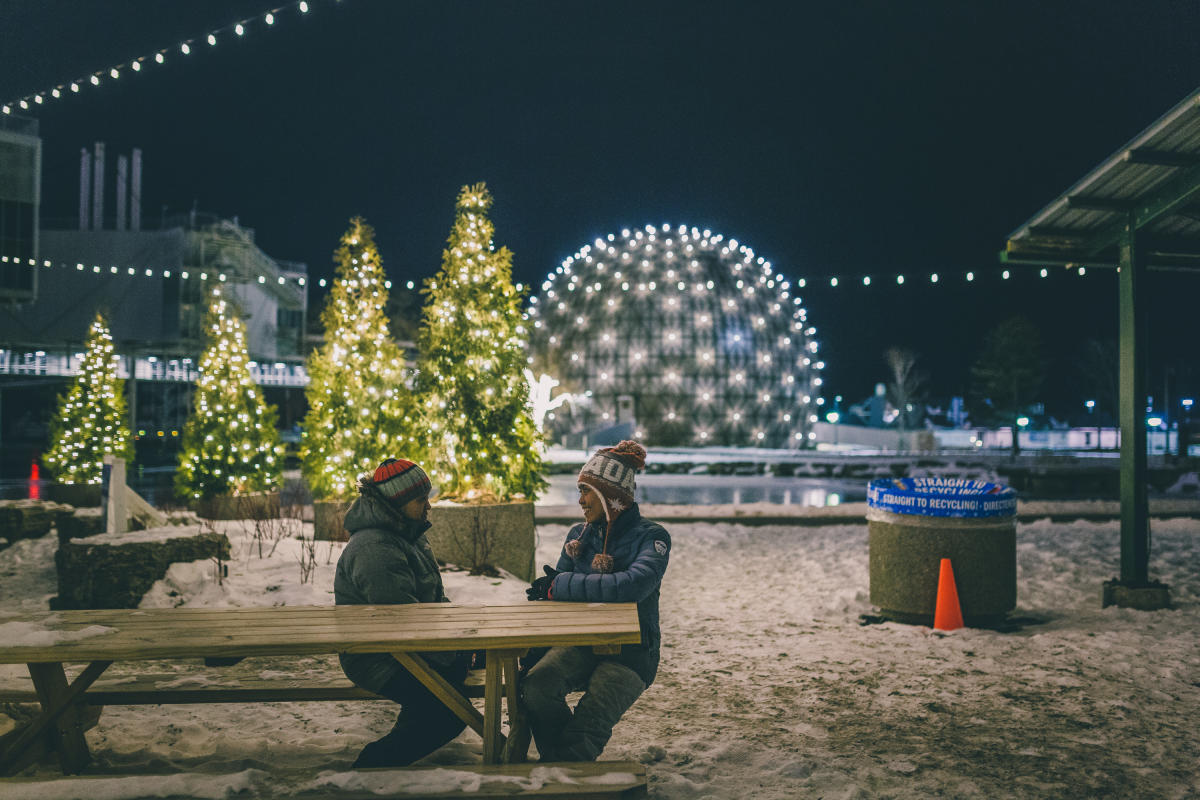 Ontario Place
The Winter Light Exhibition returns to Ontario Place for February 2020 and March 2020! The light display is just one aspect of "Winter at Ontario Place", which includes an ice rink and various winter-themed activities. The park is open seven days a week and the festival is free to attend
The Bentway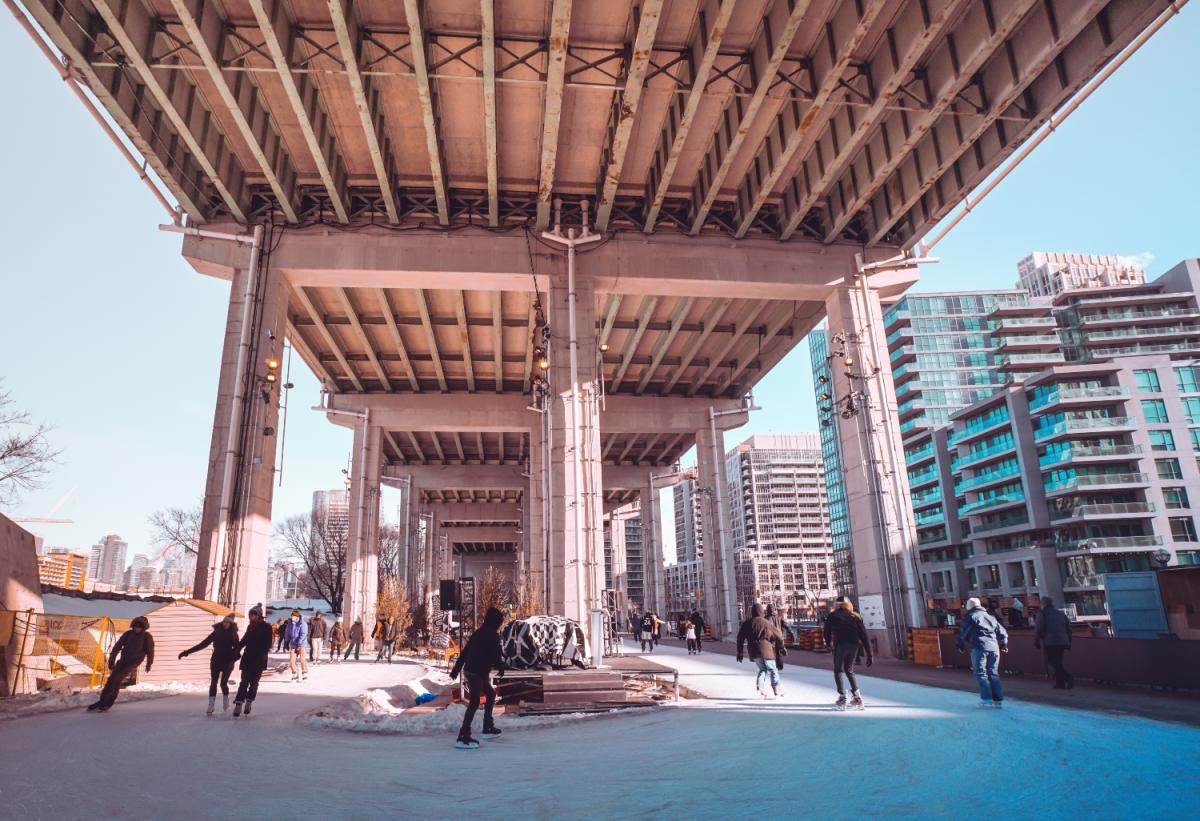 Although not, strictly speaking, an art project, the new Bentway development, has a fun figure-eight skating trail available for novice and expert skaters alike. Embrace the winter wonderland spirit and enjoy gliding on the ice with your loved ones. Afterwards, grab a delicious hot chocolate to warm up.