Get in tune with Toronto's rich music history. Read on for the inside scoop on the city's most iconic concert venues.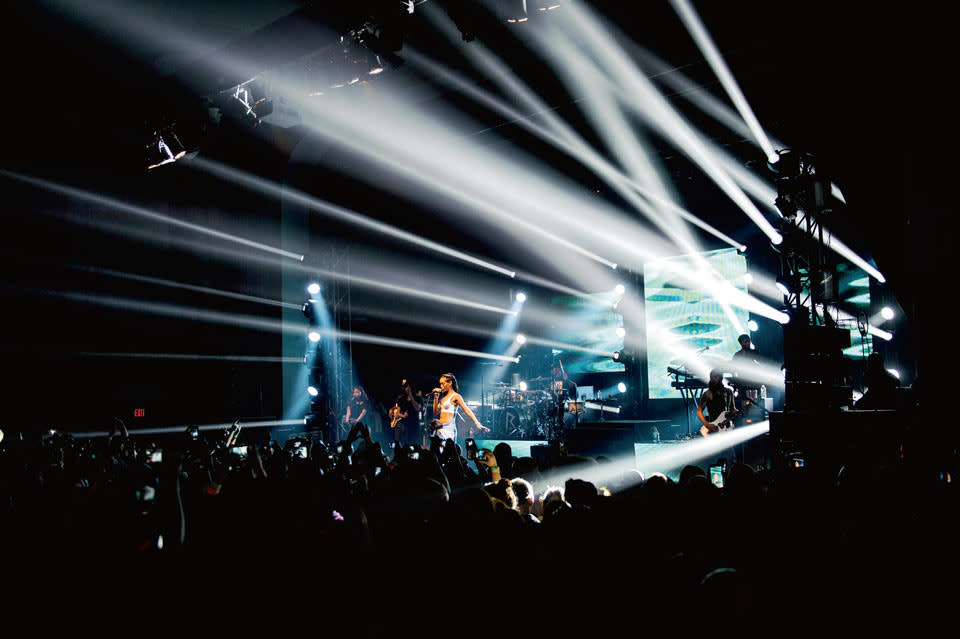 This former movie theatre—built in 1919, converted into a musical arena in the late '70s and reincarnated via a 2011 reno—was the venue that Rihanna famously brought her 777 tour to in 2012, playing a top-secret, free concert for fans. It's also where homegrown idols Alessia Cara and Justin Bieber tested out new material. Aside from the star wattage, the best thing about the D-Hall is its sloped floors, an architectural feature that gives all audience members Instagram-ready sightlines.
Owned by Rush guitarist Alex Lifeson, this intimate Little Italy haunt has hosted such artists as Drake, The Rolling Stones, Radiohead, the B-52s' Fred Schneider and James Brown's band. Ricky Tillo (Lady Gaga's guitarist), Drake and The Weeknd play this stage whenever they can. Part of The Orbit Room's appeal is its status as a musician's music venue: Juno-winning singer Ivana Santilli calls it a second home for some of the best artists in Canada and a place that has served as a comfort zone, hiding place and celebration destination, as well as a spot that musicians use to keep their chops up.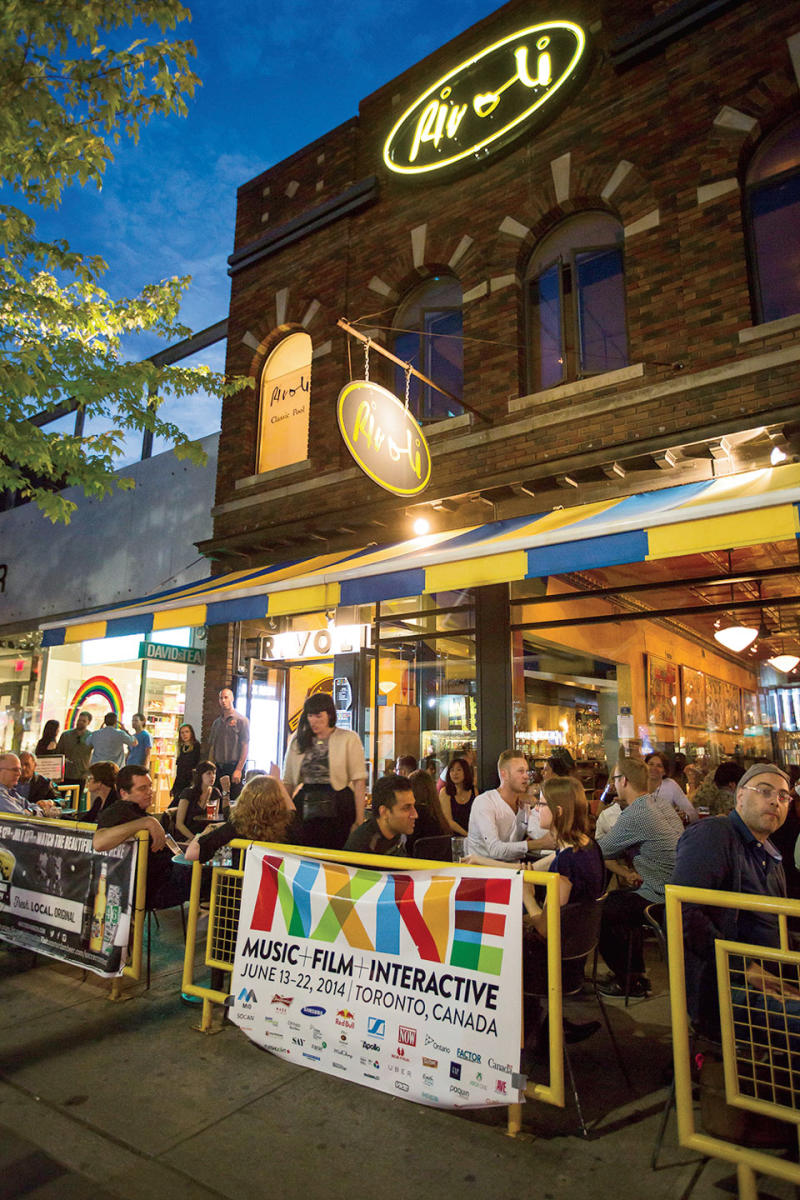 Queen West's legendary Rivoli is where Canadian icons Blue Rodeo made their 1985 debut. It's also where Dave Grohl jammed with Iggy Pop, and acts ranging from Adele to Feist (who worked here as a waitress) have perfected their sound. Folk singer Martha Wainwright describes the venue as so intimate, it's like being in someone's living room, except you have to pay for the beer.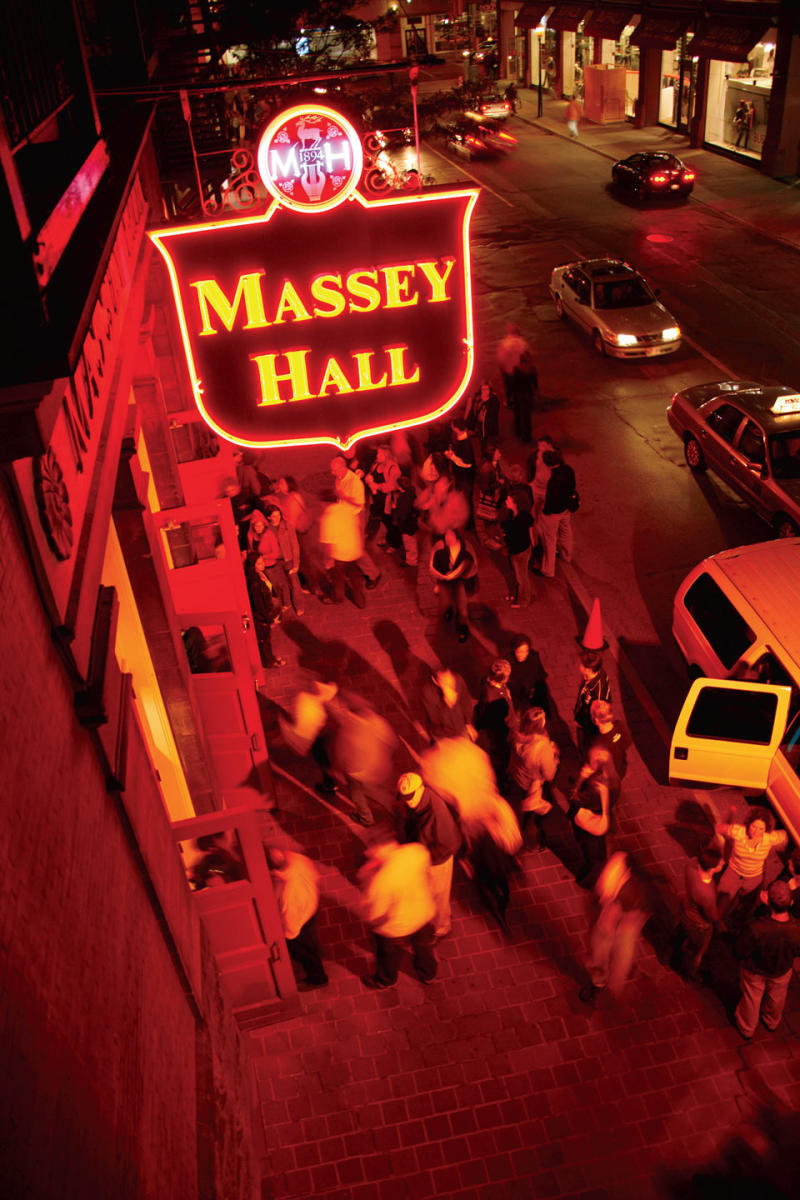 In the midst of an ambitious seven-year, $135-million renovation, this 122-year-old concert hall is a Toronto landmark, tucked just off busy Yonge Street. The acoustics and art deco vibe of the space make musicians nostalgic. During a 2014 concert, Neil Young implored his audience: Don't let them change this place. Reassuringly, the reno project's motto is Change nothing but improve everything.
After all, who'd want to mess with a venue so acoustically blessed that it was chosen to host a jam session known as the greatest jazz concert ever? The 1953 performance was the only time jazz's biggest modern musicians—Charlie Parker, Dizzy Gillespie, Bud Powell, Charles Mingus and Max Roach—took the stage together for a live recording Jazz at Massey Hall, now considered one of the most important jazz albums of all time.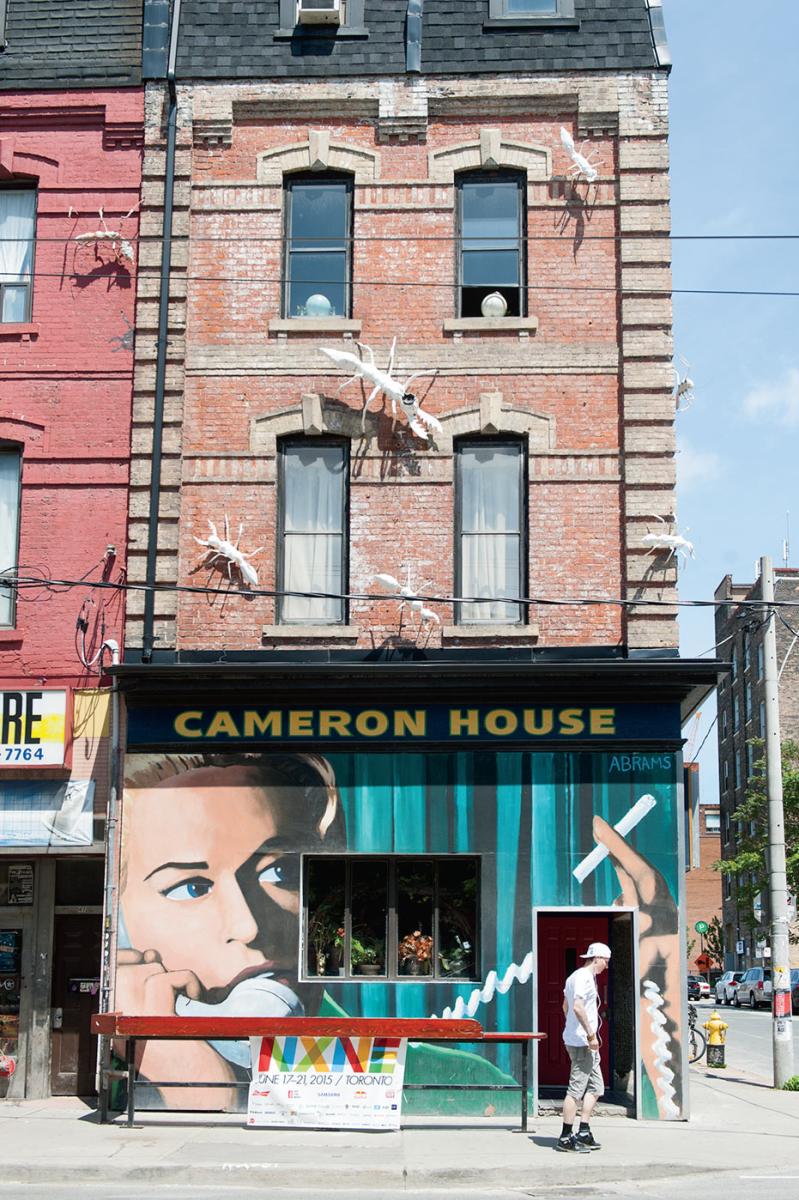 The Cameron House has been known as the headquarters for up-and-coming songsmiths ever since it opened its doors in 1981. Folks such as Molly Johnson, Jane Siberry and the Leslie Spit Treeo jump-started their careers here, as did Ron Sexsmith and the Barenaked Ladies. Jim Cuddy of Blue Rodeo summed up this legendary Queen West institution when he said, It felt like an audition for the scene. If you were liked in the Cameron, you could perform for the rest of Toronto with confidence.
Torontonians have enjoyed listening to music while lounging on the lawns lakeside for 50 years. Bryan Adams performed for the grand opening of the venue in 1995 after a massive renovation, and the big names haven't stopped coming. With its idyllic location on the edge of Lake Ontario and grassy hills surrounding the covered seating area, it's a favourite summertime concert venue. In recent years it's hosted a dizzying mix of performers, including Selena Gomez, the Beach Boys, the Black Keys, Peter Gabriel, One Direction and Drake's annual homecoming bash, OVO Fest.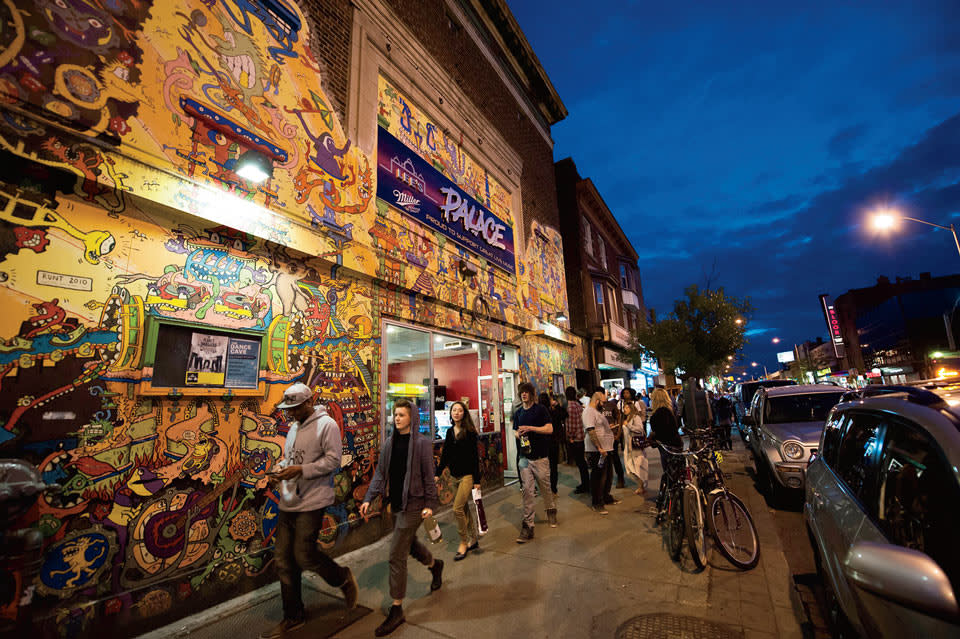 The place where '90s rock acts Nirvana, Smashing Pumpkins and Oasis made their Canadian debuts, Lee's Palace is recognized as the city's (proudly) dive-iest, dirtiest and least conventional live music club. But DJ, music producer and photographer Violca Yryku says the alternative/rock mecca is more than just a celebrated hole in the wall—it's also an LGBTQ cultural hub. When artist and activist Will Munro started to host events like Vazaleen, Lee's began to unite so many cultural circles together, she says. People who are queer, straight, trans and questioning have spent years finding their identities here. Peaches, The Hidden Cameras and Broken Social Scene's Kevin Drew (who filmed his video for "Lucky Ones" here) frequent Lee's and perform here regularly.
The Tragically Hip fans know that this is the bar in the band's much-loved song "Bobcaygeon." The lyric "That night in Toronto / With its checkerboard floors" is a direct nod to this mythical music venue, where The Hip played their most mournful, exuberant and poetic tracks back in the late '80s and early '90s. Known for its eclecticism, the Horseshoe is one of the only places in Toronto where you can go from seeing an impromptu Pixies gig to a brand-new band testing out its chops to Canadian darling Joel Plaskett playing six nights in a row, says music photographer and documentarian Vanessa Heins.