Discover an array of outdoor festivals, events and attractions in Mississauga and Brampton.
Attractions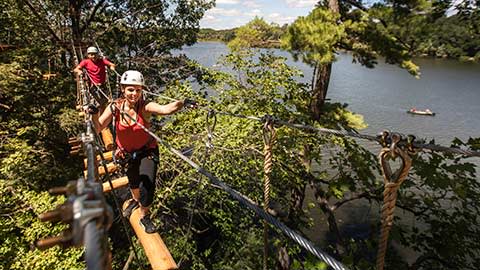 Ready for an adventure? Check out Treetop Trekking at Heart Lake Conservation Area in Brampton. The park features 6 courses, 7 zip lines and over 65 aerial games. Twin 1,000-foot zip lines crossing right over Heart Lake are a definite highlight! If you're limited on time, try the stand alone zipline experience. Or for a completely unique experience try Night Treks – exploring the forest under the stars. (3-hour tour).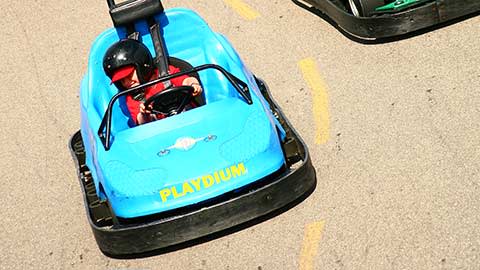 With 200+ video games, rides and simulators, Playdium is the ultimate interactive entertainment centre for families. Don't miss the MaxFlight Roller Coaster Simulator and Laser Maze. Plus, this summer, spend some time at the 11-acre outdoor park with G0-Kart tracks, mini golf, bungee trampoline and batting cages. And join in on the ultimate water fight with Water Wars!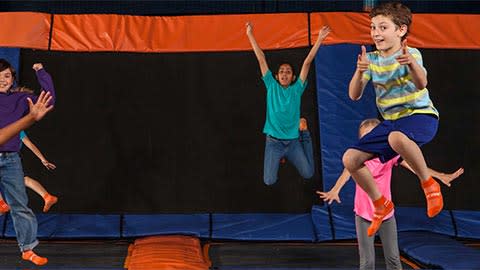 Sky Zone Indoor Trampoline Park boasts the world's first all trampoline walled playing courts. Play 3D dodgeball, defy gravity in open jump, or leap into the massive foam pit! It's fun for all ages. Insider tip: pre-purchase tickets online to guarantee your time slot.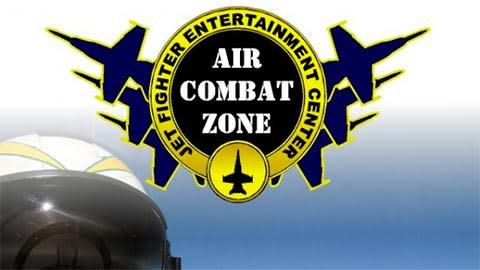 Check out this exclusive opportunity to get behind the controls of a high performance F/A-18 flight simulator and experience the fun and thrills of flying in live head-to-head air combat. This experience includes a pre-flight briefing and all the mission support needed to survive the cyber skies. Or, opt to fly a team mission with four networked simulators.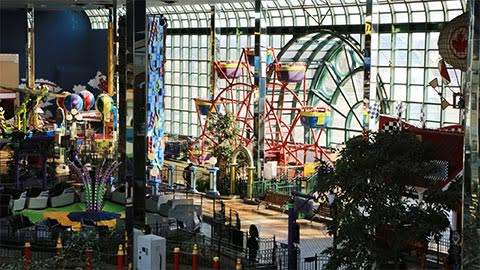 Located in Woodbine Shopping Centre, Fantasy Fair is Ontario's largest indoor amusement park. Enjoy family favourites – rollercoaster, train, carousel, arcade, midway games and more! Plus, experience the brand new attractions including Rock'N'Climb Challenge and XD simulator! Fantasy Fair regularly offers free shows (puppets, magic, etc.) so be sure to check out the website for the latest news.
Festivals & Events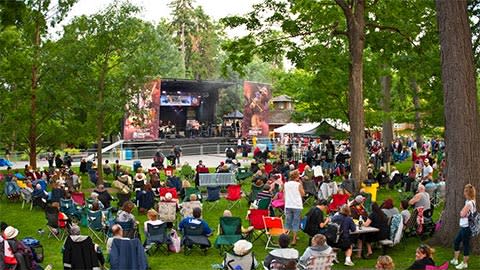 Bring a lawnchair and enjoy FREE concerts Thursday evenings (7 to 9 p.m.) at Brampton's Gage Park.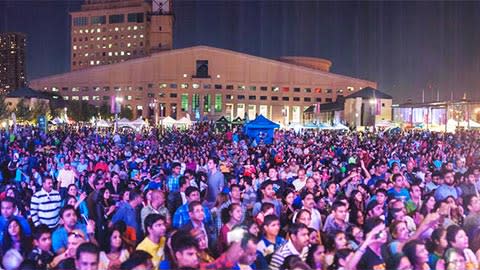 Live music, movies, visual art and dance are all part of this FREE, massive South Asian Arts Festival of Canada.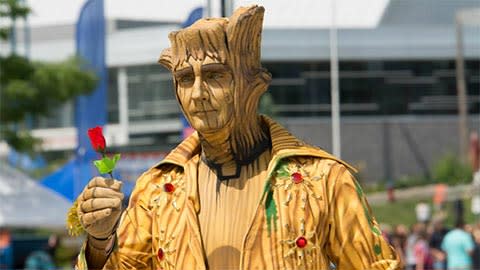 Port Credit Buskerfest
Over 40 professional Buskers, 8 staging areas, 4 spectacular fire shows and lots of "surprise fly pitches" throughout Port Credit!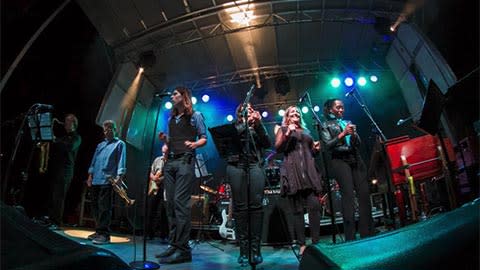 Get the Blues with hundreds of other like-minded music fans.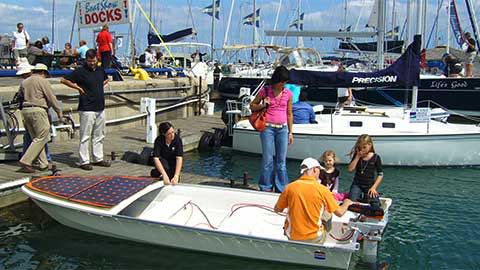 Featuring over 100 new and used power and sailboats, numerous land displays of marine accessories and services and the ever-popular, Speaker's Tent.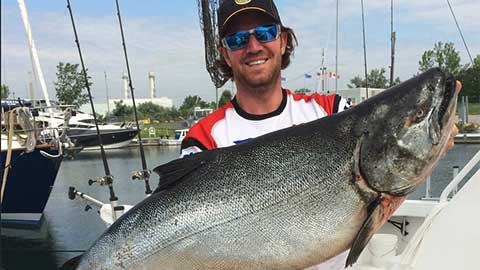 North America's largest freshwater fishing derby takes place in the Canadian waters of Lake Ontario with weekly prizes. The event culminates with a Fish-off for the 70 prize winners preceding the Awards Ceremony.
Sports & Entertainment
Designed over 30 years ago to be true to the Scottish Highlands, BraeBen boasts an 18-hole Championship Course, a 9-hole par-3 course (The Academy Course), an extraordinary teaching Academy, as well as full banquet and dining facilities.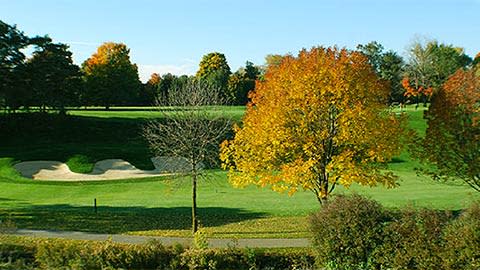 Located in Port Credit, Mississauga, Lakeview Golf Course has been a two-time host to the Canadian Open, and is an officially designated Ontario Heritage Site.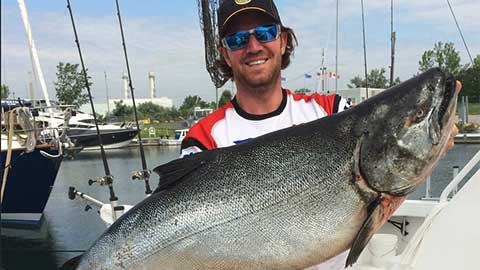 North America's largest freshwater fishing derby takes place in the Canadian waters of Lake Ontario with weekly prizes. The event culminates with a Fish-off for the 70 prize winners preceding the Awards Ceremony.
Arts & Culture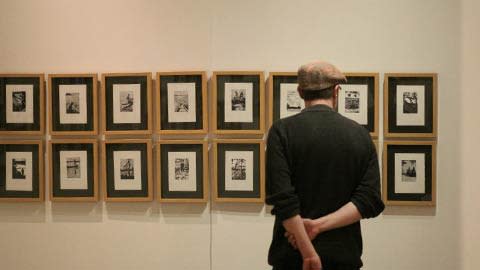 Located in a complex of historic buildings (including the old Peel County Courthouse, the former peel County jail, Office Building and the former Land Registry Office), PAMA offers unique opportunities to explore, learn and create. Museum and Art Gallery exhibitions feature both permanent and travelling collections.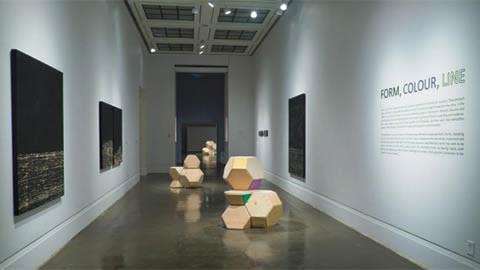 Located right on Celebration Square, across from Square One mall, the Art Gallery of Mississauga endeavors to Engage. Think. Inspire. Presenting works from a range of periods and movements in Canadian art, the gallery offers free admission to visitors.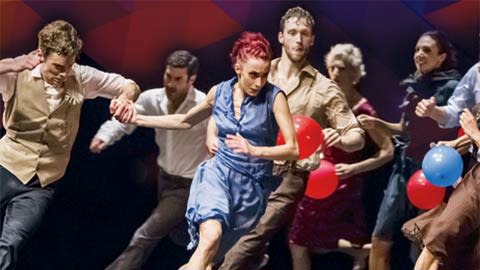 Don't miss the Rose Theatre's Summer Theatre Series.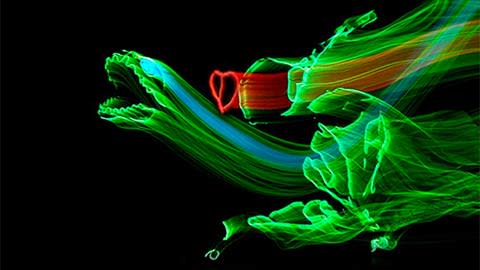 The Living Arts Centre, located in Mississauga's City Centre, features multiple performance venues and exhibition areas. Be sure to check out LIVE Restaurant, for an intimate pre-theatre dining experience. LAC is also home to the Mississauga Symphony Orchestra.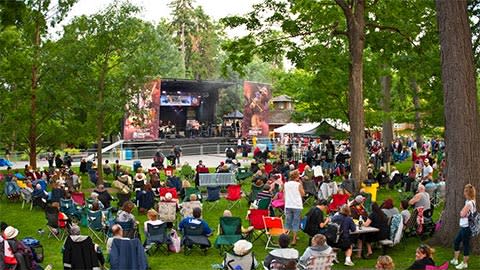 Bring a lawnchair and enjoy free concerts Thursday evenings (7:00pm to 9:00pm) at Brampton's Gage Park.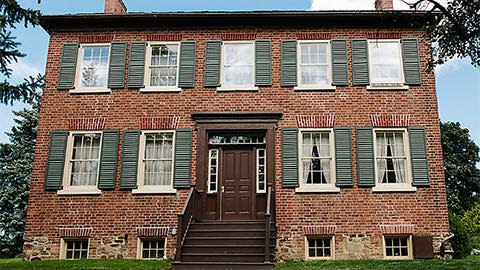 A historic mid-19th century Ontario "Georgian" style farmouse, Historic Bovaird House and Carriage House Gift Shop offers seasonal events, tours and a special-occasion tea room.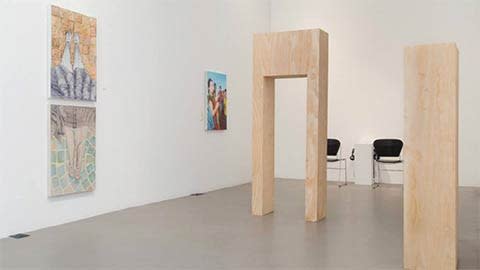 A contemporary art gallery situated on the Mississagua campus of the University of Toronto.
Restored to reflect daily life in the 1830s, the Bradley Museum has a rich artifact collection which spans over 200 years of Mississauga's history. A beautifully restored log cabin offers year-round educational programs, meeting space and even sleepovers (for Beavers, Sparks, Cubs and Brownies)!
Neighbourhood Strolls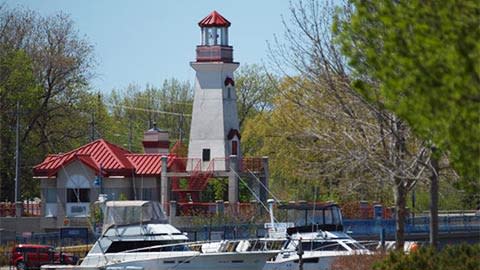 Located on the shore of Lake Ontario at the mouth of the Credit River, Port Credit is Mississauga's Village on the Lake. Featuring a diverse array of restaurants, craft shops, boutiques and marinas, Port Credit's charming village setting gives it a welcoming, small-town feel. Slips at the various marinas can be rented by the hour, day or week, and as home to a 15-kilometre section of Lake Ontario's Waterfront Trail, Port Credit boasts easy access to parks, beaches and quaint neighborhoods where walking enthusiasts, cyclists, in-line skaters and other land lovers can explore to their hearts' content.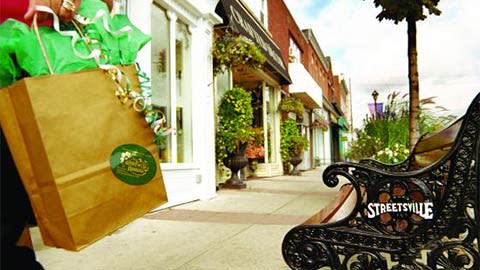 Streetsville
Nestled on the picturesque banks of the Credit River is Streetsville, Mississauga's Village in the City. This quaint community boasts the largest concentration of historical buildings in Mississauga – architecture and history enthusiasts will want to visit the proud towers and gothic windows of St. Andrew's Presbyterian Church (built in 1867), or the Streetsville United Church, built across the road nine years later. With its enchanting collection of unique and well-preserved facades, Streetsville is an inspiring mix of rural Canada's days-gone-by and contemporary style, complete with jewelry shops, fashion boutiques and a tempting selection of restaurants and cafes firmly rooted in the 21st century.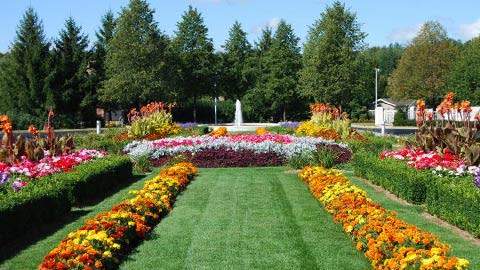 Centred at Main and Queen Streets, Downtown Brampton offers an eclectic mix of street front shopping along with cafes and restaurants, serving up something delicious for every palette. Local historical buildings, churches, parks and laneways create a sense of welcome and charm. Enjoy events all summer long in the city's Gage Park area just across from City Hall, including the Thursday Night Concert Series, Classic Car show and, of course, Carabram.
Gardens, Parks & Conservation Areas
Enjoy swimming, biking, hiking and more in these parks and conservation areas: