Grab some friends and enjoy the outdoor art and light exhibits Toronto winters are known for. Local writer, Jenn Weatherhead Harrington, rounds up the art, ice installations and most creative use of lights you'll want to see around this season.
Where: The Distillery District
Dates: January 17 to March 1, 2020
Enter the free light exhibition in the historic Distillery District–a way to brighten, lighten and make winter hip, fun and interactive. The result is a magical, urban, outdoor art exhibit unlike others in the city.
For artists, it's a chance to play with the medium of light and how it can be manipulated and transformed. For visitors, it's a way to see incredible art outside for free. Last year's exhibits showed off work by American, Canadian, German and Swedish artists (to list a few).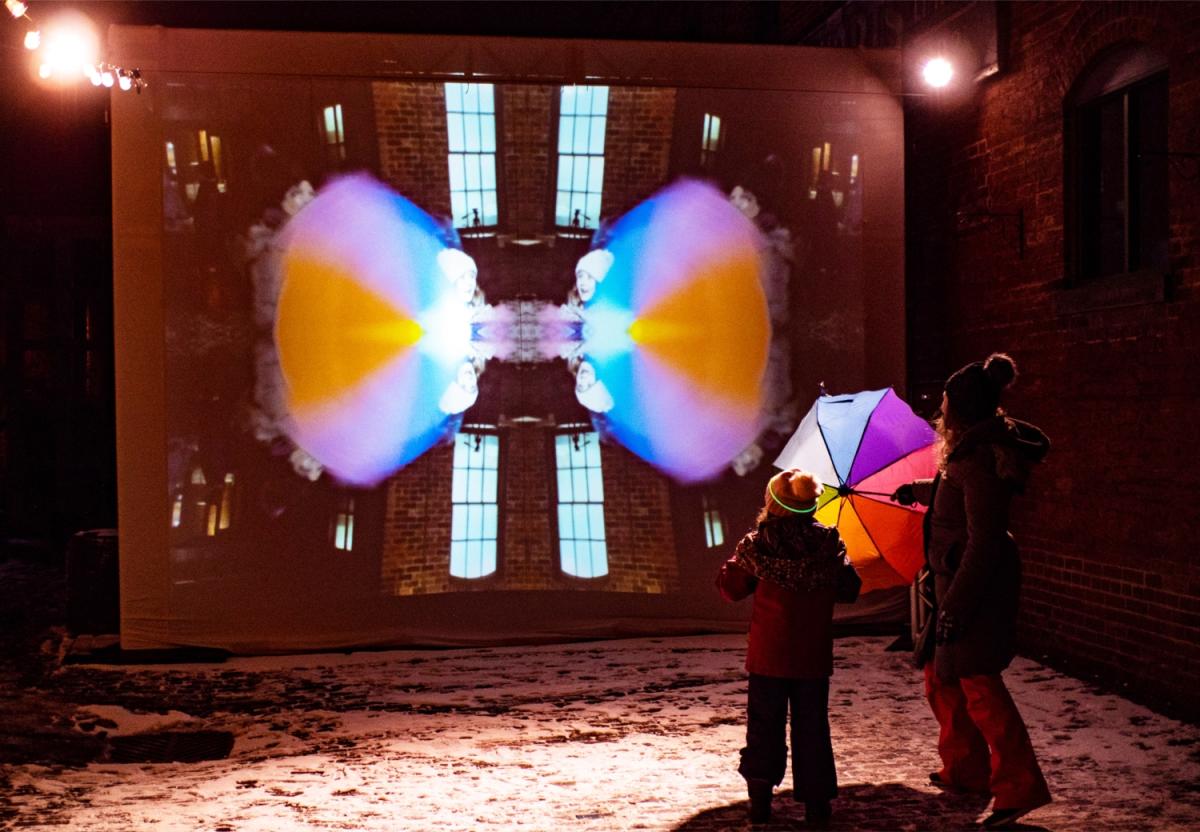 Where: 1675 Lake Shore Blvd E
Dates: February 13 to March 29, 2020
The Beaches Winter Stations are all about celebrating and enjoying the beaches of Lake Ontario in the colder months, and it is truly one of the best parts of winter in the city.
Each year, the Beaches area in the east end of Toronto gets dotted with art installations that take your breath away, make you want to take photos from every possible angle, and leave you thinking "how'd they do that?!".
This year's theme "Beyond the Five Senses" explores how many senses we really have, and what they tell us about the world that surrounds us and our place within it.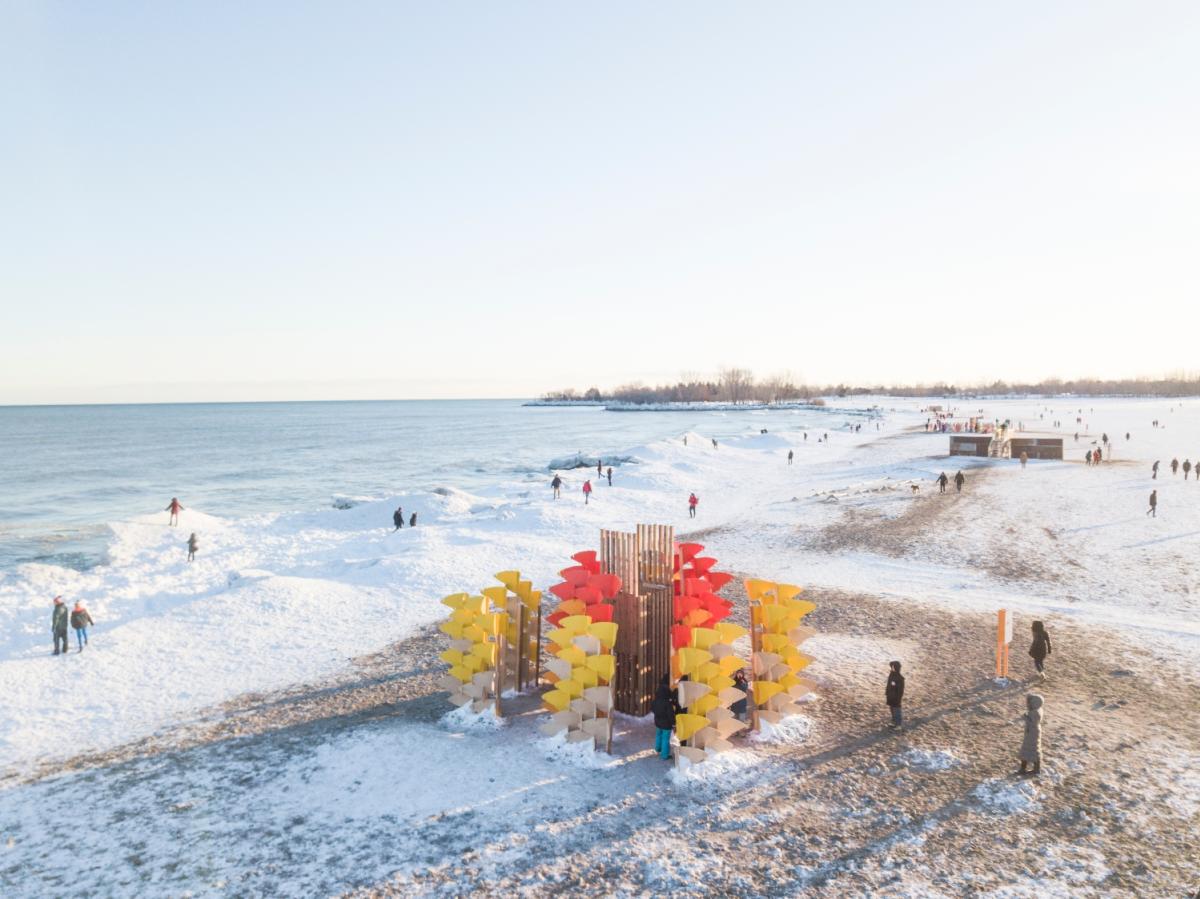 Where: Yorkville Village, near Cumberland Street and Bay Street
Dates: February 2020
Now in it's 15th year, the Icefest in Yorkville has become one of the coolest winter traditions in Toronto. Ice sculptures line up the neighbourhood, showing off just how beautiful the cold and winter can be. Also on hand each year is live ice carving so you can marvel at how blocks of ice turn into artful masterpieces.
In past years, you could walk through an icy forest of trees, next to ice woodland animals, giant snowflakes and castles. You can also warm up with some maple syrup taffy and, of course, indulge in some hot chocolate.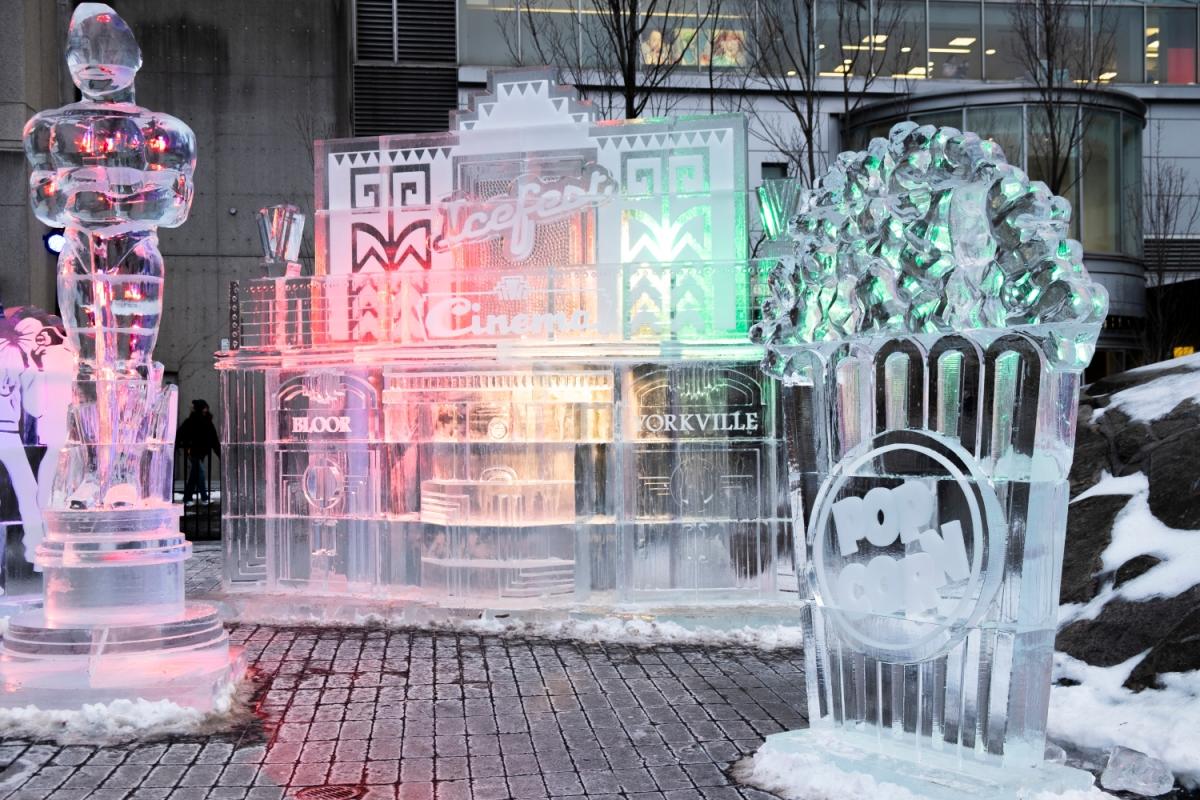 Where: West Island, Ontario Place
Dates: February to March, 2020
Ontario Place is another spot in the city that you may think is just fun in the summer but you'd be remiss not to check out the Winter Light Exhibition on the west island this season! Many pieces by local and international artists will be on display, showing off light, temperature and ice in this season's theme, Cocoon / to Cocoon.
Some installations are interactive, some are meant to mesmerize, and some aim to capture warmth. No matter which installation you stumble across, it'll get your artsy vibe on and make you appreciate those dark winter nights.