February 2021 (dates to be announced) | Metro Toronto Convention Centre | Official website
See the latest in automotive innovation and style with over 600,000 square feet of dazzling displays and engaging exhibits.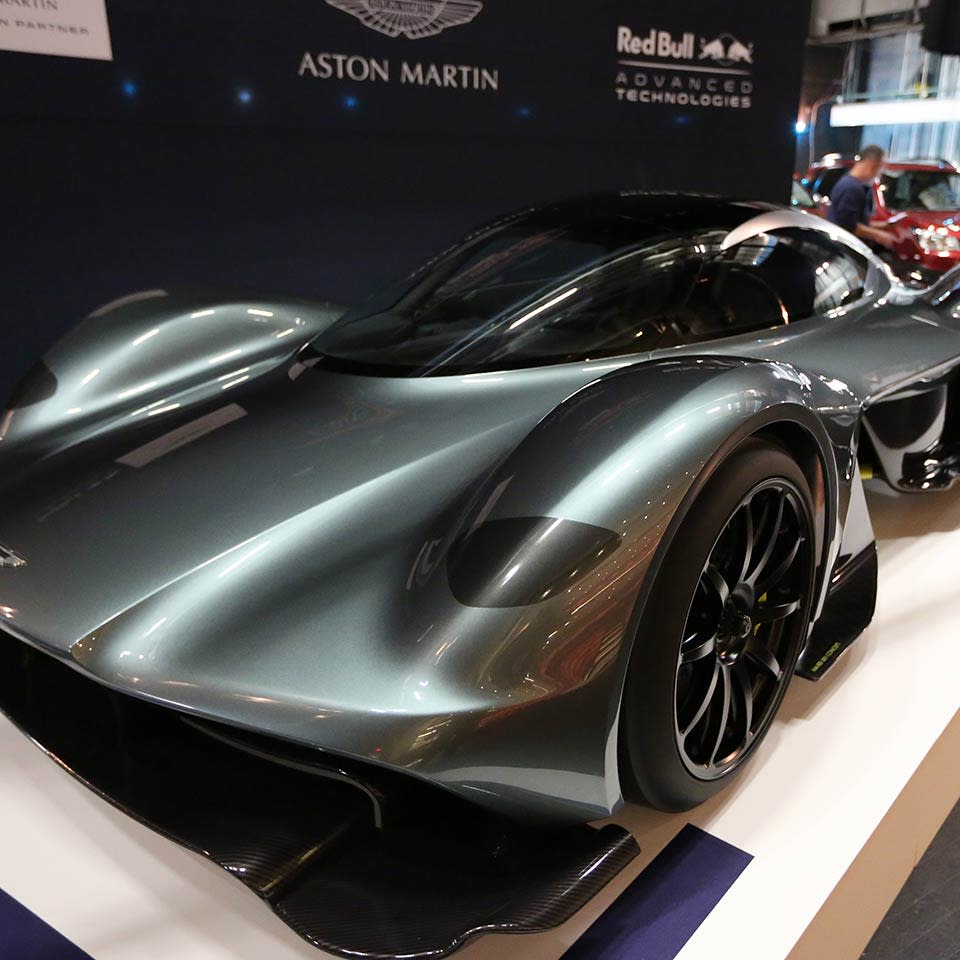 5 Thing to Know About This Year's Canadian International AutoShow
Whether you're a die-hard gearhead, or simply appreciate the allure of a nice car, you can get your automotive fix at this year's Canadian International AutoShow in Toronto.
With more than a thousand cars, trucks, concept vehicles and classic cars, there is plenty to see, do and drive. So start your engines and check out these five things to know about this year's Canadian AutoShow:
1. Ever-Evolving Innovations
The theme for this year's AutoShow is entitled "Transformative Times." AutoShow General Manager, Jason Campbell says, "This year more than ever the industry is evolving with new technologies coming to the forefront and innovative new products attracting consumers looking to upgrade."
This includes seeing state-of-the-art automotive innovation such as the winners of the 2020 Automotive Journalists Association of Canada Innovation Awards, presented by the AutoShow. The winners are:
Best Green Innovation-Porsche Taycan 800-Volt Architecture: This quick charging technology can provide up to 100-kilometres of battery charge in just five minutes. It is the fastest charging vehicle on the market and makes electric vehicle travel more convenient than ever.
Best Safety Innovation-Hyundai Blind-Spot View Mirror: Using 360-degree camera technology to project a wide-angle view of adjacent lanes, it is activated when the driver turns on the signal indicator. A display on the gauge cluster shows the driver either the left or right lane with greater range than a regular mirror, allowing lane changes to happen more safely.
Best Technical Innovation-FCA Ram Blind Spot Monitoring with Trailer Detection: Providing a safer way to tow, this technology automatically detects the length of the trailer when it is connected. Using this information, it can alert the driver if another vehicle is in the vehicle or trailer blind spot, allowing the driver to make safe lane changes while towing.
2. New Car Debuts
At this year's Canadian International AutoShow, the FELINO cB7 will be making its Ontario debut. Built in Montreal, the cB7 was a decade in the making-including extensive testing on the track. Don't miss seeing this Canadian made supercar!
Another vehicle making its Canadian debut is the Bugatti La Voiture Noire. It's the latest hyper sports car from French automaker Bugatti and is a powered by an iconic 16-cylinder engine that pumps out 1,500 horsepower.
3. Celebrate the Canadian Military
Canada has a proud and rich military history. Celebrate the machines that helped secure military missions through the 20th and 21st centuries. This display will showcase a mix of tanks, personnel carriers, armoured vehicles and scout cars. The installation is courtesy of the Ontario Regiment RCAC Museum.
4. Travel Back in Time
Are you a fan of classic cars? Check out the Oblivion Exhibit to celebrate the cars from the 80s and 90s. Teaming up with the Oblivion Car and Culture Show, this display will feature a replica of the DeLorean time machine from Back to the Future and a replica of the black Pontiac TransAm from the hit TV show Knight Rider.
5. There Will Be Plenty to Eat and Drink
You won't go hungry – we promise!
With three food courts featuring a variety of vendors, plus food trucks available outside the Ceremonial Entrance, you'll have plenty of options to chow down on at lunchtime.
Tickets to the Canadian International AutoShow can be bought at the gate, or online at AutoShow.ca.