No need to break the bank for winter fun in Toronto. Local writer, Jenn Weatherhead Harrington, rounds up the bright ideas and cold weather favourites loved by locals.
Toronto is not a city that hibernates. It's a city that takes the winter months head on and really embraces the colder days and longer nights. There are so many ways to enjoy the city and best of all, it doesn't have to break the bank. Embrace winter (with your parka, toque and gloves all on) in Toronto with these inexpensive events and experiences.
Toronto Light Festival
Cost: FREE
Where: Distillery District
The historic Distillery District may be known for its festive Christmas Market (totally worth a visit during the holiday season), but from January 18 to March 3, 2020, it will again light up in the annual lights and art installation for the Toronto Light Festival. They certainly have made our winters so much brighter!
With 45 days of incredible light exhibits (that cover 44 buildings in the area), it's a great excuse to get outside. Grab a hot coffee from Balzac's in the Distillery District to keep cozy while you wander.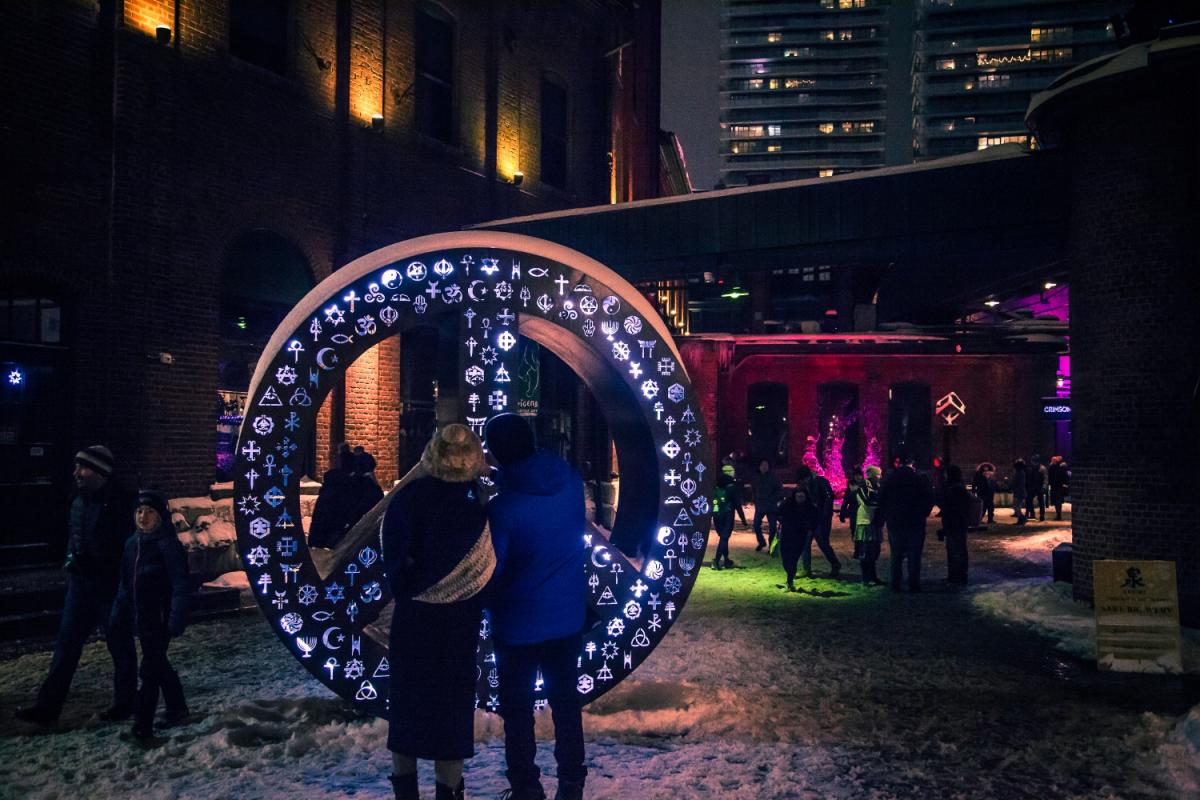 Skate under the Gardiner
Cost: Starting at $5 to rent skates
Where: The Bentway Trail
In Toronto, you can skate downtown with the skyscrapers towering over you and even under major overpasses. The Bentway Trail is transformed into a skating "rink" unlike any other, running one kilometre under the Gardiner Expressway overpass.
The skate is free (bring your own skates to lace up or rent some for $5-$10) and the trail opens for the season on December 20, 2019.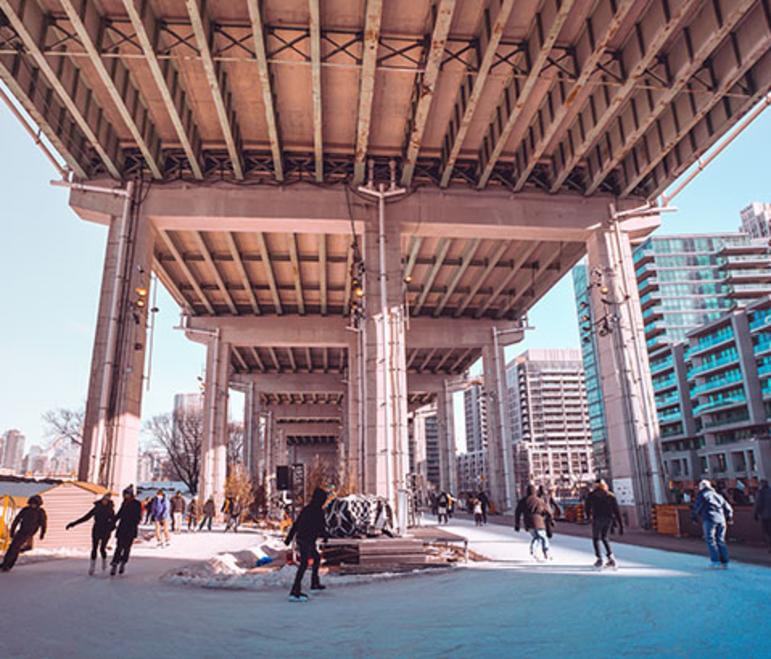 Skate by the lights of City Hall
Cost: Starting at $5 to rent skates
Where: Nathan Phillips Square
Nathan Phillips Square is the perennial skating spot in the city, where you can skate in front of City Hall, join in on a DJ skate party (on Saturday nights), and grab a hot cocoa afterwards.
If you're in town before Christmas, you can also take part in the mini holiday market in the square with loads of good eats, crafts and games. Skate rentals are from $5-$10, but you can also bring your own.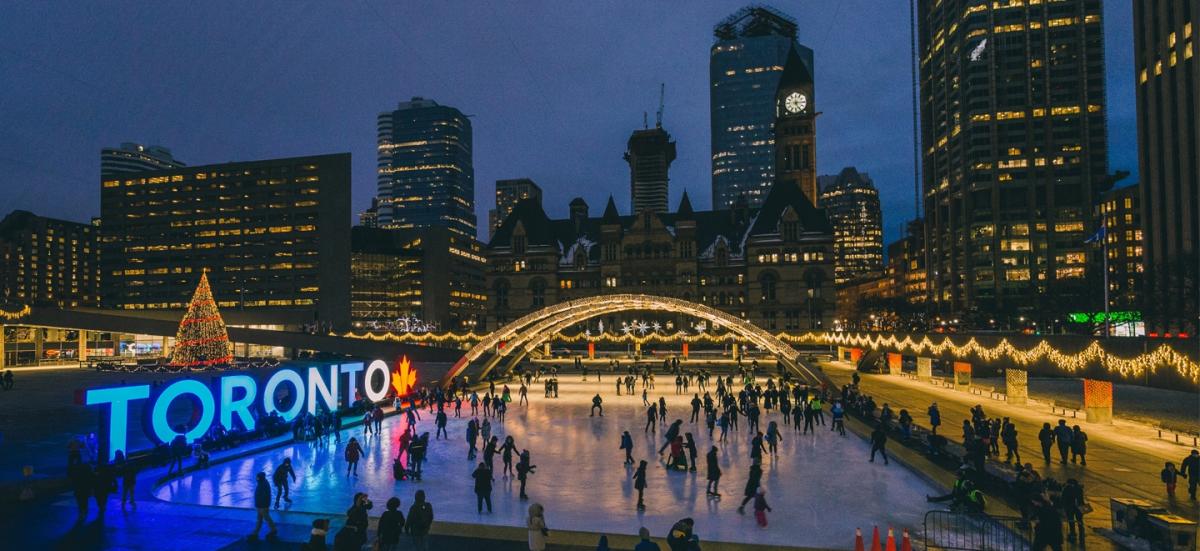 Skate with the best city skyline views
Cost: Starting at $13 to rent skates and a helmet
Where: Natrel Rink and Sherbourne Common
Natrel Rink at the Harbourfront Centre is also a can't miss if you're into urban outdoor skating. Situated along the lakeshore, with great views of the city and charming lights around it, it is usually packed with avid skaters and beginners.
Another urban skate spot is the Sherbourne Common (a splash pad during the summer months), which offers impressive views of the city skyline and a design that has won architecture awards. Bring your own skates to this location since it's not staffed, but open 24 hours.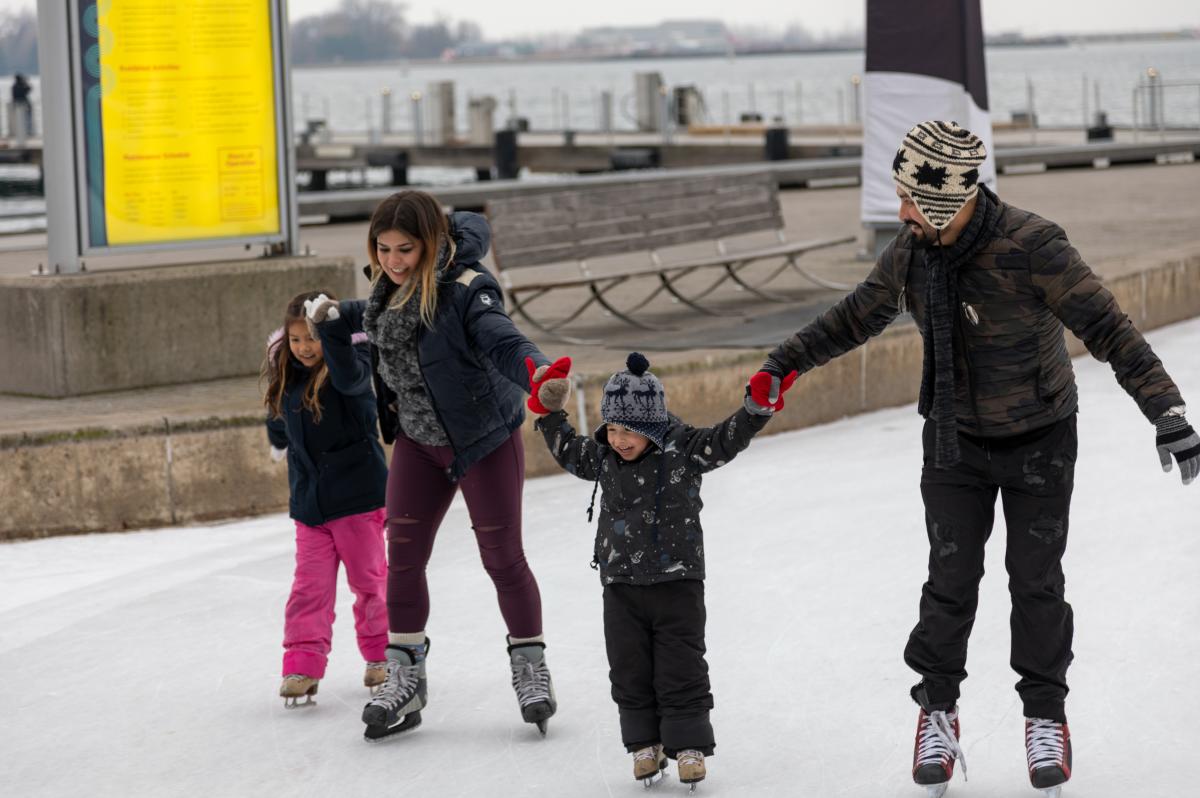 Get your street art on
Cost: FREE
Where: Augusta Ave. and Rush Lane
Graffiti Alley may be something you think of during the summer months, but here's why it's a true gem in the city come winter. It's far less busy, so it's much easier getting the perfect Instagram shot in front of one of the murals.
Meander the back alleys along Queen Street West and see some of the city's best street art. It's like a free exhibit showcasing immense talent. Grab a hot chocolate or gingerbread latte from the nearby Jimmy's Coffee (a Toronto fave, located on Portland Avenue.) to keep those fingers warm from all your photo snapping.
Ice Breakers on the Waterfront
Cost: FREE
Where: Queens Quay West
Where else can you see some of the world's coolest art installations, outside, in the winter, along a waterfront? You get just that at Toronto's Ice Breakers on the Waterfront. Five artists from around the world are chosen to showcase their own art installation along Toronto's waterfront, creating a magical winter escape, and the perfect wintery Instagramable moment too.
Warm up in a tropical paradise
Cost: FREE
Where: Allan Gardens
Toronto's only downtown botanical garden at Allan Gardens is the perfect spot to warm up and get a blast of the tropics (all while still seeing a snowy winter wonderland outside the glass walls). The landmark has been in the city since 1858 and is home to some of the most exotic plants in Toronto.
Step into the Palm House under a giant glass dome and towering palm trees, or into the Arid House full of cacti, sand and desert plants, or smell the orchids and begonias in one of the two Tropical Houses.
Head here on a weekday if you want a quieter experience. Or, tuck in when it's blustery outside to enjoy the view of winter from inside a lovely tropical paradise.
Wednesday Nights at the AGO
Cost: FREE
Where: Art Gallery of Ontario
What's better than getting to see some great art exhibits at the Art Gallery of Ontario (AGO)? Getting to do it for free! From 6:00 to 9:00 p.m. on Wednesday, you can get free access into the museum to check out their collections galleries. The collections showcase more than 95,000 pieces of work including Canadian art, modern and contemporary, European art, indigenous art, photography collections and much more.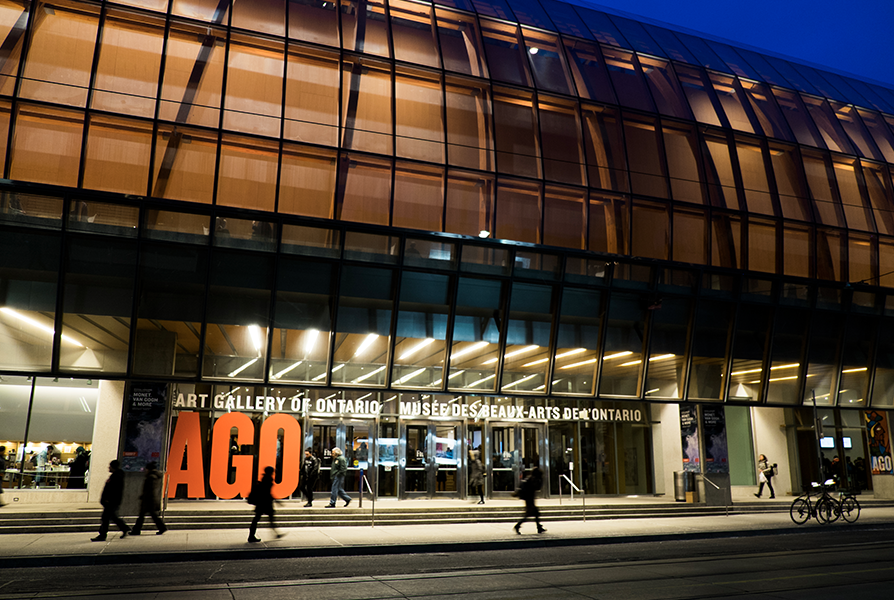 Dance, drink and party in a museum
Cost: $17, $15.50 for students/seniors, $5 for members
Where: Royal Ontario Museum
Ever wondered what it would be like to be in a museum after it closes? You can get that at Royal Ontario Museum (ROM) during their Friday Night Live events. Canada's largest museum is transformed into a dance party, you can grab some favourite local eats and drinks (think Jamie Kennedy's fries, for example), and explore the museum's dinosaur bones, mummies, and artifacts.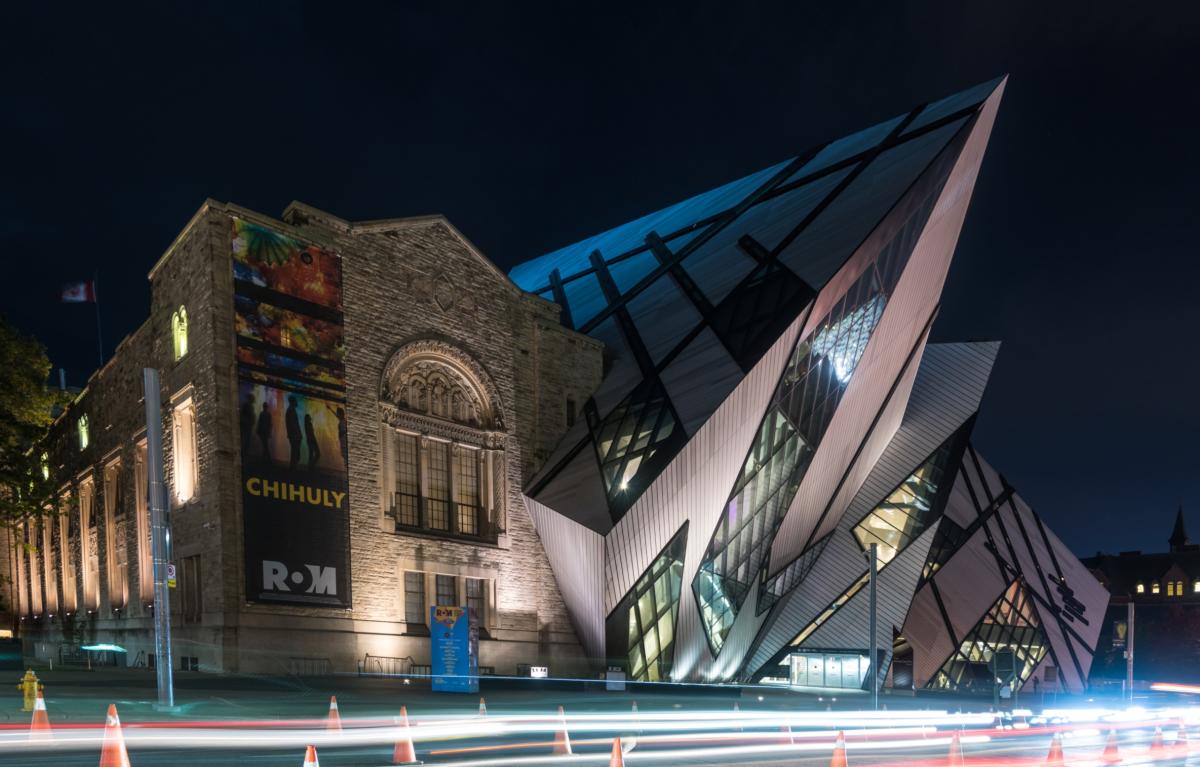 Winterfolk Music Festival
Cost: Various ticket prices depending on shows
Where: The Danforth (various venues)
The Winterfolk Music Festival, from February 21 to 24, 2020, has more than 100 artists performing at five venues over three days, meaning you're pretty much guaranteed to see a show that suits your fancy. Best of all it's perfect for all ages (families welcome) and no matter what the weather might be outside, inside the venues you'll be cozy, warm and set to listen to blues, rock, jazz and more.
Winterlicious for everyone
Cost: Starting at $28 for three-course prix fixe meals
Where: Nearly 200 restaurants around Toronto
From January 31 to February 13, 2020, you have the chance to dive into some of the all-time best eats in Toronto, at a reasonable price. It's an opportunity for locals and visitors to eat incredible food at upscale, trendy and hip restaurants around the city made by some of the top notch chefs Toronto has on hand.
Prices vary from restaurant to restaurant, but all restaurants participating in Winterlicious offer prix-fixe lunch and dinner menus and often come in at half the price of a normal meal.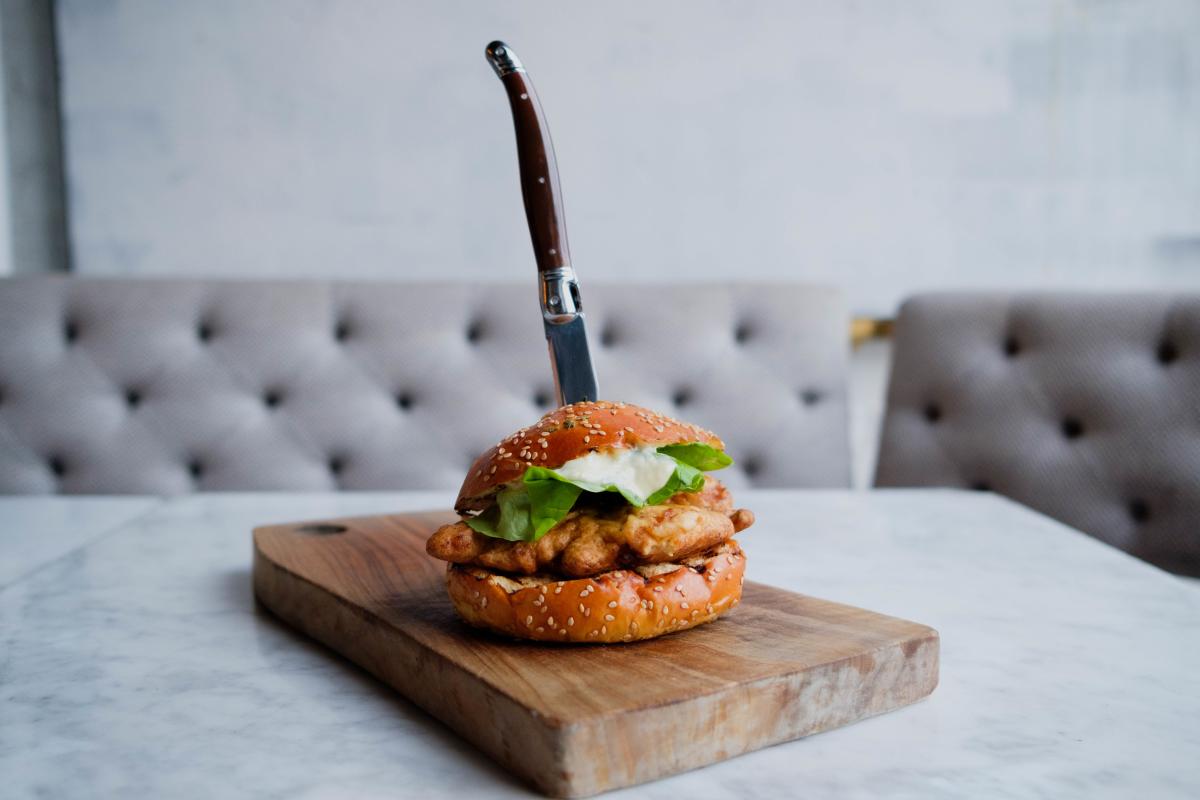 Calling all art and design lovers
Cost: Most exhibits are free
Where: Throughout the downtown core
The DesignTO festival (formally the Toronto Design Offsite Festival) will hit city streets inside and outside again this year from January 17 to 26, 2020. With over 100 exhibits, many of which are free, it's a chance for art lovers to really get to see the design scene in the heart of downtown.
Highlighting art, design, culture, and more, this festival is an inspiring light in the middle of winter (and can help you get over those post-holiday blues in January!).
Get your beer on, outside
Cost: $30 in advance, $40 at the door, plus cost of tokens
Where: Roundhouse Park, 255 Bremner Boulevard
It's no secret that Toronto is a city that loves a good craft beer. On February 1st, 2020, grab your parkas, toques and gloves and get ready for Winter Craft Beer Fest at the Roundhouse Park outside of the Steam Whistle Brewery.
You won't notice the chill as much when you have a local Ontario craft beer in one hand and a toasted marshmallow in the other (believe it, the combo of a cool beer and a freshly toasted marshmallow is amazing).
With 40+ breweries on hand, the theme of retro ski gear and a DJ dance party, you'll never even think about the sub-zero temperatures.