The American Society of Heating, Refrigerating and Air-Conditioning Engineers (ASHRAE) Annual Conference
June 25 - 29, 2022
SHERATON CENTRE TORONTO HOTEL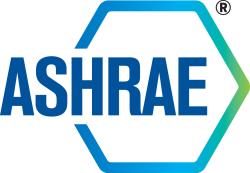 No matter where you're from or who you are, you're welcome in Toronto.
This is a city that thrives as the entertainment, cultural, business, sports and tech capital of Canada – and events in this city come alive because of it. We can't wait to showcase everything that Toronto has to offer when you are here for ASHRAE's 2022 Annual Conference.
As the country's largest and most-visited destination, Toronto is the front door to nation where more than half of us were born outside of Canada. With more than 230 nationalities and 200 languages and dialects, Toronto has been named the most multicultural city in the world by the BBC. You'll experience this acclaimed cultural vibrancy through the city's cuisine, art, shopping, and especially the locals that liven up the streets. Toronto passionately embraces its diversity, reflective of Canada's rich tapestry.
Toronto warmly welcomes ASHRAE 2022 delegates to the city!